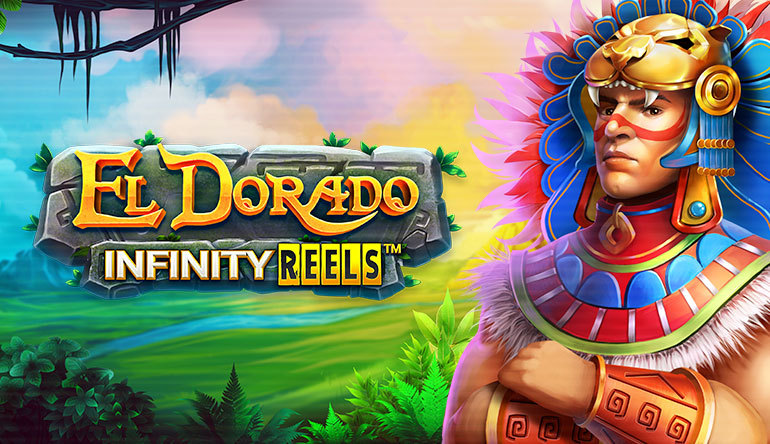 It's time once again to delve into our recent archives to dig out the biggest recorded slot wins from the last month. We have wins from some of slotland's latest releases including Iron Dog Studio's Pirate Kingdom Megaways™, Relax Gaming's Money Train, and Big Time Gaming's L'il Devil. We also have yet more proof that CasinoGrounds very own Slotspinner must've been born with a horseshoe up his ass as he features not once, but twice in this compilation – including a win alongside his partner Desity which takes November's top slot!
7. Slotspinner: Pirate Kingdom Megaways™ (Iron Dog Studios) – 4,786x Win
Casinogrounds favourites, Slotspinner and Desity star in our first clip which showcases some of the awesome potential and crazy features in Iron Dog Studio's Pirate Kingdom Megaways™.
Slotspinner decides to buy straight into the bonus round, paying 90x his €2 a spin stake for 10 free spins, and finds success very quickly. Pirate Kingdom has a great feature, "locked reels", whereby a reel which lands with the maximum 7 symbols is "locked" so that maximum number of symbols will continue to land on that reel for the remainder of the bonus round. Slotspinner manages to lock in most of the reels quite early in the bonus round. Combine this with several runs of reaction wins each adding a 1x win multiplier to the next and you can imagine how things went down Furthermore, once a chain of reaction wins reaches 4 successive wins, 2 extra free spins are awarded. Each subsequent win in the same chain adds a further 2 free spins to a maximum of 14.
With so many symbols dropping on each spin the guys end up playing a total of 36 free spins as well as a final win multiplier of 59x. Also, towards the end of the bonus round every reel has been locked in with 7 symbols meaning each spin has the maximum 117,649 ways to win.
With the win multiplier rising so high, several reaction wins go beyond €1,000 (500x), with many, many, more between €200 and €900 (100x – 450x) for a final free spins win of €9.572 (4,786x). With so much action it's no surprise that Slotspinner wrapped up with, "That was legit one of the most fun bonus rounds I've ever played".
6. SvensOmat – Win Blaster (Gamomat) – 5,000x Win
Next up is popular twitch streamer SvensOmat playing Gamomat's April 2019 release, Win Blaster at just €0.35 a spin. Gamomat are known for their no-nonsense, simple but volatile slots, and Win Blaster is the epitome of such a slot with a 3×3 reel set, 5 paylines and a wild which turns the reel into a ladder of increasing win multipliers. This clip is short and sweet as that slot review as SvensOmat lands two stars on the bottom row with a wild creating a win multiplier ladder on the centre reel. Stars are the second highest paying symbol offering 50x for a full line, and on this occasion the random multiplier goes all the way to the top of the 100x ladder for a 5,000 win. From just €0.35 SvensOmat earns €1,750 in a single spin. To say he is surprised is an understatement as he yells "OH MY GOD" almost as many times as Drew did during last month's big Dead or Alive 2 win
5. Salvo – The Final Countdown (Big Time Gaming) – 8,565x Win
This entry comes from forum member Salvo who was kind enough to share this whopper of a win playing BGT's The Final Countdown on his cell phone. Playing at €1 a spin, Salvo is already up to the floating 3×3 27x wild multiplier symbol when we join the action. In order to get to the all-important 4×4 static 256x multiplier which completely covers reels 2-5 of this 6-reel slot Salvo must collect 10 scatters, a feat he accomplishes with 2 spins remaining. The level increase also adds 2 more free spins, meaning that Salvo has 4 spins which are all guaranteed to pay at least several hundred times the bet size. In addition to wins of €384, €537, and €691 Salvo is lucky enough to land a Purple gem on reels 1 and 6 on his second spin for a huge spin worth €6,861 for a total win of €8,565 (8,565x).
4. Xtremeg222 – Money Train (Relax Gaming) – 9,464 Win
Next up is another forum member on another cell phone. Props this time must go to Xtremeg222 who posted this win gleaned from a session playing Relax Gaming's Money Train at €1 a spin. When we join the action Xtremeg222 is already well on his way to an amazing win. Not only has he unlocked an additional reel after landing a 'Widener' symbol, but he has also landed two persistent payer symbols. To anyone unfamiliar with how the feature in Money Train works, you might want to check out our review to get an idea of what's going on here. Basically, the idea during the bonus round is to fill the reels with either purple symbols carrying a win multiplier of between 1x and 10x or special character symbols which include the aforementioned persistent payer. The persistent payer is so good because it adds its own multiplier value to every other win multiplier on the board on every spin. If you are lucky enough to get more than one, then that's when things go crazy as the value of the persistent payer also rises each spin as each persistent payer adds its value to the other persistent payer every spin. Got that!!?? Hopefully it all becomes clear as you watch the video. Oh, and its also worth adding that each time a new multiplier or character symbol lands, the number of respins resets to 3 – so the more you hit, the more spins you get.
The bottom line here is that by the end of the bonus round Xtremeg222 has a ton of multipliers with huge values leading to a staggering €9,464 (9,464x) win.
3. Vekku62 – Lil' Devil (Big Time Gaming) – 14,596x Win
Another portrait cell phone forum member recording takes our number 3 slot this month as Vekku62 hits the big time on Big Time Gaming's recent release, Lil' Devil. Playing at €0.50 a spin Vekku62 is already well into his 'My Angel' free spins when the recording starts. My Angel free spins are the more volatile of the 2 free spins choices, but they do offer fantastic potential rewards – as witnessed here. In this bonus round a random symbol is chosen as a sticky wild for reels 2-5 throughout. If reels 3 or 4 fill with sticky wilds they become full reel 4x wild multipliers which increases by x2 each spin until they become 12x wild multipliers. Filling a reel with sticky wilds also adds 3 extra free spins to your total. Vekku62 has already filled both reels as well as all of reel 2 and part of reel 5 with sticky wilds. Reel 3 is already a 12x wild multiplier, and reel 4 has just filled to become a 4x multiplier. Vekku62's win is already close to €1,000 (2,000x) when this occurs and he has 5 more spins to do complete carnage, especially with reel 4's wild multiplier still increasing every spin.
Vekku's biggest winning spin comes when a purple heart (the highest paying symbol) lands on reels 1 and 6 to fill numerous lines. At this time reels 3 and 4 have multipliers of 12x and 8x to make a total 96x win multiplier, resulting in a single spin win of €2,361 (4,722x). When the round comes to a close, Vekku62 has pocketed €7,298 for a win equivalent to 14,596x his bet size.
2. Smegs Slots – Dead or Alive 2 (NetEnt) – 17,698x Win
Naturally our biggest wins (as ever) come from the reels of NetEnt's hyper-volatile Dead or Alive 2. Coming second on our list for the biggest wins of November is forum member Smegs Slots playing at just £0.09 a spin. Smegs Slots builds up a nice amount of sticky wilds during his 12 spins at High Noon Saloon, earning two times 2x wild win multipliers on every reel except the elusive reel 5. Happily, on his second last spin a wild finally falls on the top row of reel 5, awarding 5 more spins and the potential for 6 huge final spins. This spin plus the next 3 spins averaged wins of around £100 each (c.1,100x per spin). With 3 spins remaining the heat cranks up as a 3rd wild landed on reel 2 causing all three wilds on that reel to boost to 3x wild multipliers. Add to this a high paying sheriff's badge completing a line on reel 5 and you have yourself a 3,300x spin. A similar spin brings in another £328 (3,646x) before things end with a bang as a 3rd wild lands on reel 3, turning another reel of symbols into 3x wild multipliers. The final spin adds a further £445 for a near 5,000x spin. Smegs Slots total haul of £1,592.86 equated to 17,698x the original bet size.
1. Slotspinner & Desity – Dead or Alive 2 (NetEnt) – 25,995x Win
Regular visitors to our site could well be familiar with this epic win from CG streamers Desity and Slotspinner after we reported on it earlier in the month. Not only is this win the biggest relative to bet size (in this case €3.60), but it is also by far and away the biggest cash value win.
Desity is playing at High Noon Saloon alone at first and, having landed sticky wilds on 4 out of the 5 reels (including 2 reels with two times 2x wild multipliers) she is desperate to finally land a wild on every reel to earn 5 more spins and a potentially massive payday. Her prayers are answered on the 3rd last free spin and she shrieks to her partner, Slotspinner "I've done it".
When he realises just what has happened Slotspinner chips in with, "Seven spins? Wow! at €3.60? You know how much this pays?" only to be met with an excited but nervous "I don't know, I don't want to listen about your math now". This spin alone adds almost €2,500 to the pot, and from this point onwards things go a little crazy.
The very next spin causes uproar as another wild rolls in on the middle reel on the top row which not only adds 2x win multipliers to the 2 wilds on this reel, but also completes a fully wild top row for a €10,000 spin. It's at this point the Desity tells Slotspinner to get the Champagne, saying, "It's time to open it!" The next 3 spins average a little over €10k a piece, putting the win at just over €44k with 3 spins remaining. All hell breaks loose on the next spin when a 3rd wild lands on reel three, transforming all wilds on the reel to 3x win multipliers leading to €15,000 wins for the next two spins. On the final spin a couple of Sherriff's badges nudge the final winning spin up over €19,000 for a final score of €93,582 or to put it another way 25,995x the stake!
Share with friends on
Email