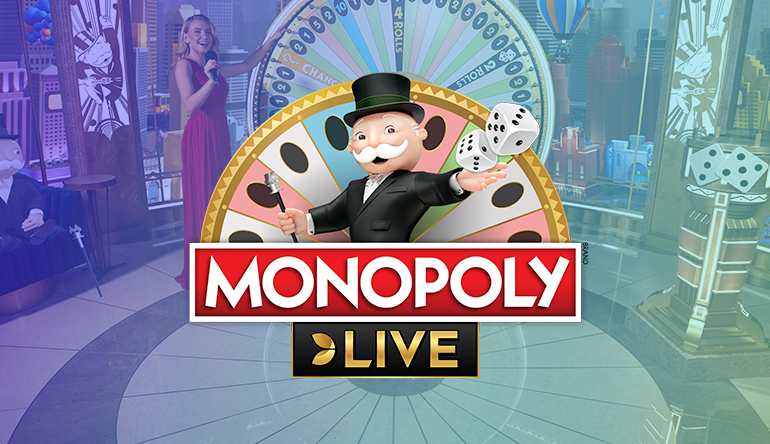 Biggest Ever Monopoly Live Win Drops
Having only recently published a piece on the top 5 Monopoly Live wins (which you can see right here), that article will need to be updated already as just two weeks into the new year, the biggest ever win from the award-winning Live/Online game from Evolution Gaming has dropped.
A short and shaky video was posted last Wednesday by one of the players in the game. I say 'one' of the players in the game, because unlike traditional slots, these live/online game work very much like the live casino games like roulette where multiple players can make bets on the same outcome.
Wednesday afternoon a player posted some hand-held footage of the game in question on YouTube under the channel name "Trazler Drex". Although we don't get to see the 'live' part of the game (the part where the host/hostess spins the wheel to determine how many rolls winning players receive and whether they will be awarded any win multipliers etc), Trazler Drex helpfully informs viewers that he is excited because a 10x multiplier has been added and that he has 4 rolls.
From his 4 rolls (plus an additional 2 roll for landing two doubles during his game), Trazler, who had a $5 stake playing, managed to win $14,600 for a win equivalent to 2,920x his original bet size.
Although there have certainly been bigger cash wins on Monopoly Live, the important thing is the win multiplier. Also, we have to say that the number of winning players on this particular spin made this a very expensive spin for the casino. One of the people who added to the chat underneath the YouTube clip states that with 528 winning players, the total payout would be $6.7m (€6m).
Back in October last year Monopoly Live by Evolution Gaming was crowned "Game of the Year" at the EGR Operator Awards in London. The award recognises "the game studio or operator that has produced the stand-alone game that has made the biggest impact over the last twelve months". Well, it looks like the impact is only getting bigger and bigger if that size of win is what we can expect in 2020!
Share with friends on
Email