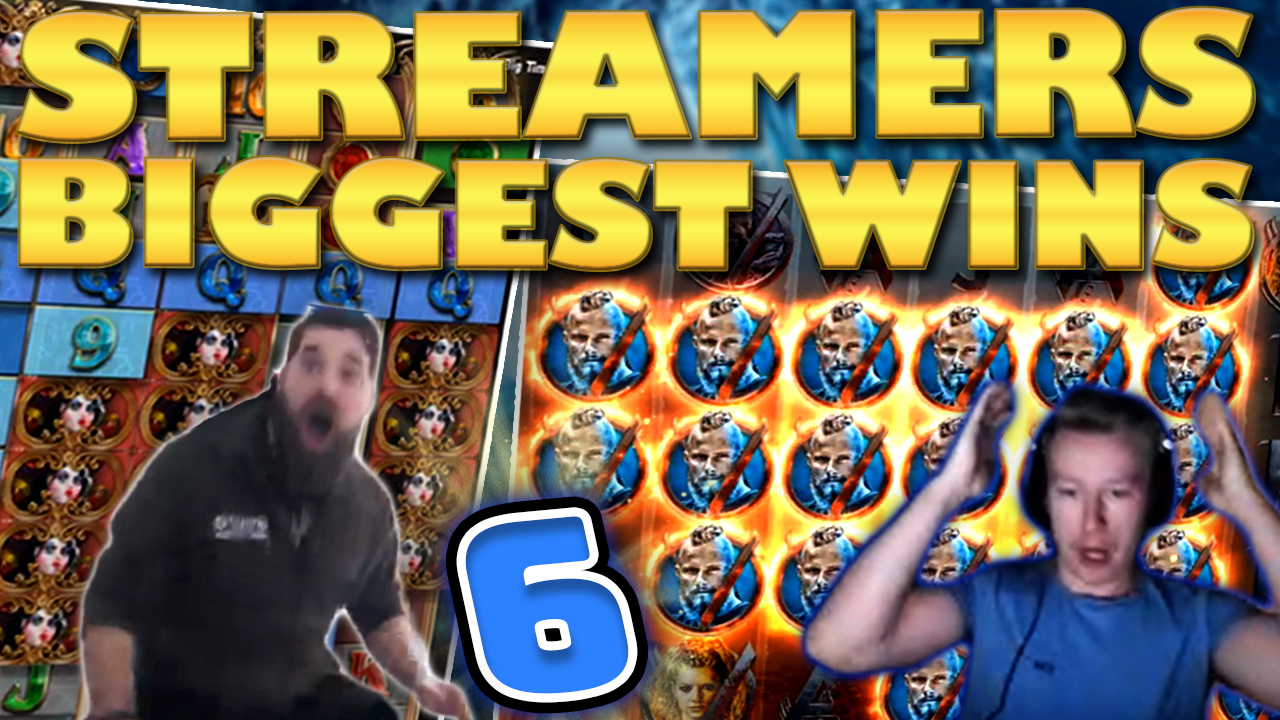 Casino Streamers Biggest Wins Compilation Video #6/2019
Last week saw many slot streamers travel to London and take part in the ICE convention where providers showcase their upcoming slot machines. Thus, not many of them had a chance to stream the past days. However that did not stop casino streamers from getting a number of terrific wins which we share with you on this new Big Wins segment.
Quick summary of the streamers biggest wins in this article:
Huneasd wins 3064x on Buffalo

The Bandit hits 1054x on Dragon's Treasure

Nickslots lands 943x on Napoleon

Huggehugg makes 601x on Bonanza

Apehehe lands 609x on Starquest

Casino Land gets 1630x Vikings

Spintwix & David Labowsky win 4690x on White Rabbit
Casino Streamers Biggest Wins Video Montage
Huggehugg & Apehehe
Let us start with some Big Time Gaming. We have mentioned before that Starquest is one of, if not the most, volatile slot game out there. Its potential lies on the wild reels feature it has. Apehehe managed to get all four of them for a super win of 600x the stake. Unibet is a casino where you can play this slot. Moreover Huggehugg also won big last week, on the one and only Bonanza. The most popular BTG slots by far, Bonanza shows us that no matter what new games come out, the classics are always the best.
Huneasd & Nickslots
From one provider to the next as we take a look at two mega wins on two different slot games from Blueprint. Fist a super mega win of 3000x the stake on Buffalo. Here it was Huneasd who started the free spin round with just 5 spins and a decent 10x multiplier. However all you need is luck and a good combo of the premium symbols to make it rain. On the other hand Nickslots also got a great win last week. His win came from the Napoleon slot which payed him shy of a 1000x the bet.
The Bandit & Casino Land
The thing I miss the most since Sweden's new regulations is the Merkur slots. Therefore, as I can not play them myself anymore, I am always happy to see them give big wins to other players. This time it was Dragon's Treasure that gave the Bandit with quite a hefty win. In addition, today's compilation also features Casino Land for the second time in a raw. Moreover the streamer won on the same slot as last time. Specifically on Vikings from NetEnt which you will find at HyperCasino. I have a love hate relation with Vikings, however I have to admit that the slot has some big potential.
Spintwix & David Labowsky
I have said it and I will always say that White Rabbit is the best bonus buy slot out there. Not just because it was the first to implement the feature. More importantly because it has huge potential for wins and even when you don't get the mega hits the bonus still gives a lot back. However for Spintwix & David Labowsky getting something back was not the problem. They got everything from the game. Their bonus buy on it resulted on all the reels giving re-triggers. Hence the total win was a spectacular 4690x the stake. All praise the cupcakes!
Tell us which win on Casino Streamers Biggest Wins – Week 6 of 2019 was your favorite. Moreover, share your thoughts in the comments. Also, make sure to check our other videos on CasinoGround's YouTube channel.
Share with friends on
Email