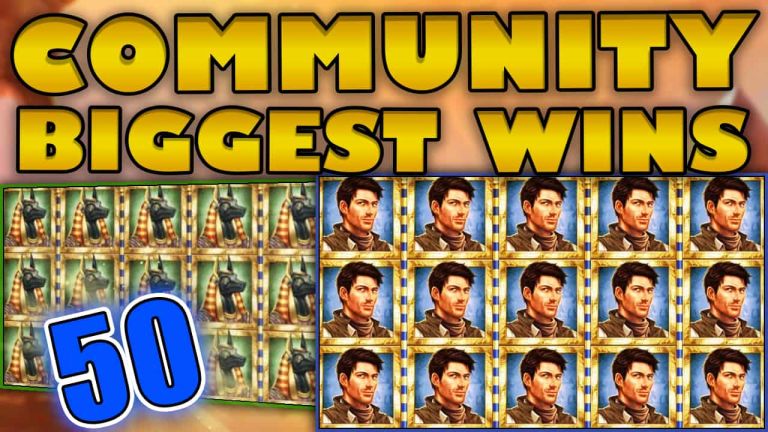 Community Big Wins Slots Compilation Video: #50 /2018
Christmas is almost here and we have the perfect gift for you. Big wins and more big wins. Thus we start with today's community big wins 50. Here we include the latest slot hits from our member on the forum. Moreover, if you want to play, any of the slots featured! – You can find them on the list over our streamers trusted casinos.
The best hits of today are:
sulsino wins 1000x on Book of Dead

klayveR hits 589x on Tiger's Glory

jokepoteer lands 655x on Rise of Olympus

cryptosuissech gets 676x on White Rabbit

sirrikalkan hits 1022x on Pink Elephants

MrGtonic wins 5258x on Book of Dead
Check out the full compilation on the video below:
Community biggest slot wins Part 50 of 2018 – Clips
You could say the video compilation today has an animal theme. Specifically, we have one amazing bonus round on Tigers Glory. This is the newest casino game from Quickspin which you can play at Casumo. In addition, another free spin round on Pink Elephants, which gives a 1000x the stake win. Furthermore, the White Rabbit slot is also present. The elephant and rabbit games are available on Frank&Fred casino. Now the first and last wins, of today's video compilation, both come from Book of Dead. The fist win is quite good, and it shows the full potential the book has as a slot. However the last win it's on a league of its own. We don't want to spoil it but let us just say that you are in of a real Christmas treat.
Finally, we want to wish you all happy holidays. Also keep an eye out for more massive slot wins compilations that we plan to publish on our Youtube channel during these festivity days.
Did your win make it on today's video, and which clip did you enjoy the most? Let us know by dropping a comment or making a post on the forum.