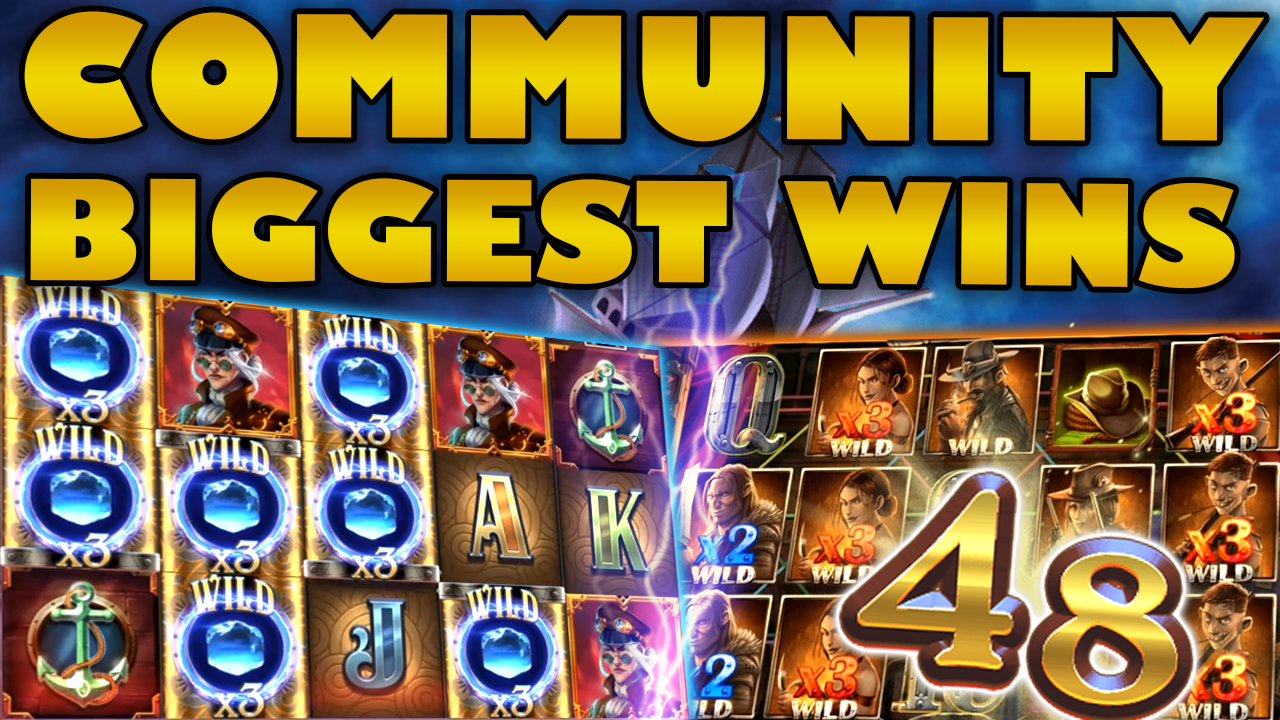 Community Big Wins Slots Compilation Video: #48/2019
For this Friday, our usual big win clip consists of nine slot hits taken from our CG forum. Like every other week, we try to bring a nice blend of different slot machines, bet sizes and bonus rounds. Thus, every fragment of today's video is completely unique, and special in its own way. Therefore, make sure not to miss any snippet. With that said, let us jump in and check every single one of our big wins one by one.
The best hits of today are:
7336x – anonymous on 300 Shields Extreme

3706x – fidziozord on Dead or Alive

1063x – Henxx on Book of Dead

698x – Nice Cashout on Wild Swarm

734x – Aviad on Tahiti Gold

780x – PeachyPeach on Danger High Voltage

1265x – Tricky Slots on Lil Devil

2537x – TangooR78 on Riders of the Storm

21128x – Lifehack on Dead or Alive 2
Community Big Wins Compilation #48, 2019
About this Week's Biggest Slot Wins
As you can see from the list above, we have a strong start with my personal favorite slot machine. 300 Shields Extreme which I honestly think would be the absolute best game of this year, if it wasn't for the slot on today's last clip. – But more on that latter. As for the Shields! – The game did what it does best, and rewarded one lucky player with a super mega 7336x the bet. In addition, the Lil Devil and Book of Dead slots are also part of the big win compilation. Both games that you can find on Kaboo casino.
Additional games include the new Riders of the Storm, which is arguably the best title Thunderkick has released in quite some time. In addition, we have hits on Wild Swarm from Push Gaming and ELK's Tahiti Gold slot machine. If you are looking for a casino with a vast variety of games, including these three, then head out to Betfair. Moreover, do not forget to share with us any positive results you will have.
The last hit of our video absolutely dwarfs all the previous ones. Unsurprisingly it comes from the Dead or Alive 2 slot machine. Specifically from our Danish forum member "Lifehack" and it is an absolute monster. The lucky player managed to come out of the High-Noon Saloon bonus with a spectacular 21128x the stake payout.
Did your win make it on today's video, and which clip did you enjoy the most? Let us know by dropping a comment on our forum. Moreover, share your own wins, for a chance to be part of future compilations. Check out more big win videos on CasinoGround's YouTube channel.
Share with friends on
Email