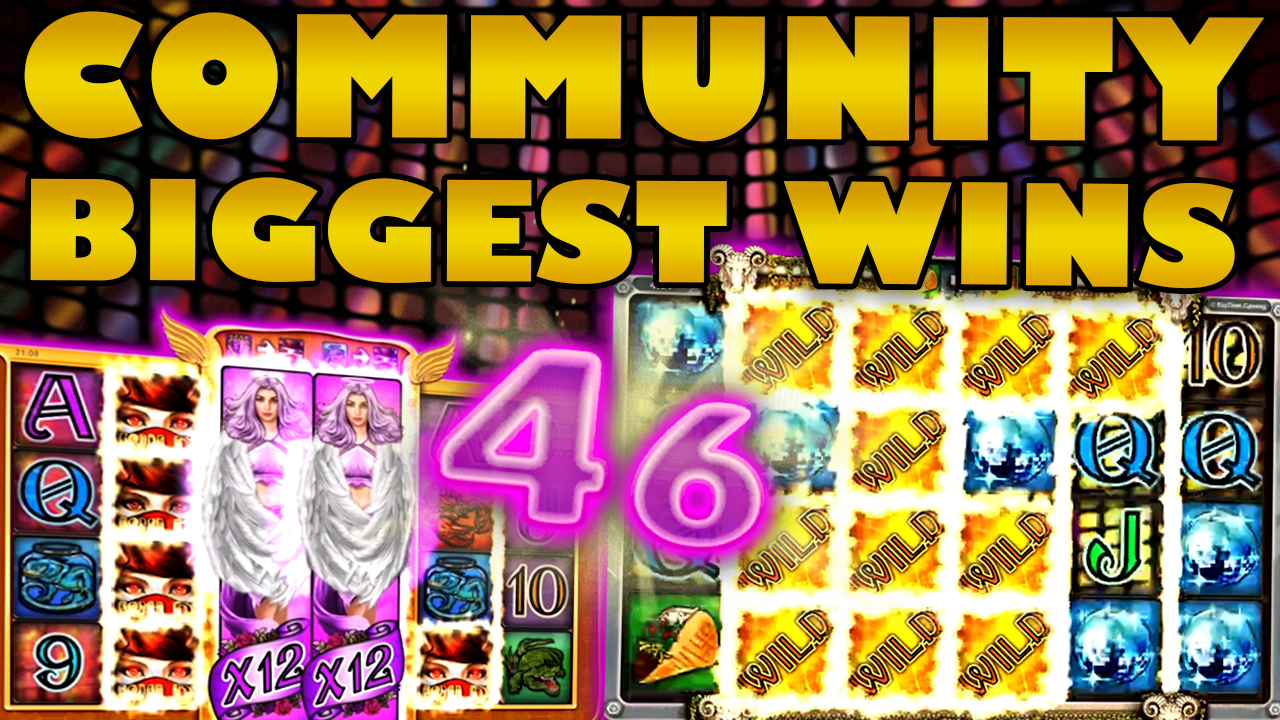 Community Big Wins Slots Compilation Video: #46/2019
This Friday our big win video will include the latest hits from CG forum. The games featured come from an array of different providers. Moreover, the bet sizes, players use, vary quite a lot. The only thing that these slot wins have in common is that they are all amazing to watch. In addition, we also have a bonus clip at the end for a bit of table game spice. Hence, make sure to not miss any of today's clips. Well, let us check every single one of them.
The best hits of today are:
9909x – vitatornado on Dead or Alive 2

1920x – Gamblenorway on Primal

649x – VerfluchtGreedy on Wild Swarm

915x – amusedhornet184 on Bonanza

1264x – Nice Cashout on Danger High Voltage

1513x – hanson82 on Davinci's Treasures

2230x – The Slotty Scotsman on White Rabbit

14596x – Vekku62 on Lil Devil
Community Big Wins Compilation #46, 2019
About this Week's Biggest Slot Wins
It was quite a while ago since the last time we had Davinci's Treasures as part of our compilations. Therefore we are glad to see this game make a comeback, all thanks to "hanson82" triggering the Progressive Multiplier free spins feature. Like the name suggests, in this bonus, the multiplier increases after every spin. As you can guess, this is very similar to the Extra Juicy slot from the same provider. Both slot machines are available at Scatters casino. So give them a try and let us know which one you like best.
Like I always say! – You can't have a big win clip without some Big Time Gaming. Luckily, for this compilation, we have four hits from BTG games. However, let us focus on three of them now, and leave the last one for later. Thus, the first one shows a 1264x the stack on Danger High Voltage, which the player got on LeoVegas. The rest of the wins are equally impressive, from a bonus round on Bonanza, to another on White Rabbit.
Two more additional games that we present today are DOA2 and Wild Swarm. Now we are all familiar with Dead or Alive 2, the slot has given some of the most epic hits, to both casino streamers and normal players. Thus, seeing "vitatornado" get 9909x the bet on it, is spectacular, but it does not come as a surprise. On the other hand, Wild Swarm is a Push Gaming powered slot, available at LeoVegas casino. I guess since we are missing a win on Jammin Jars this week. – The swarm will have to do.
As we mentioned we have one more BTG slot featured on this big win video. Specifically, the Lil Devil slot machine, which is also the last hit in the compilation. Therefore, it is the best one. The lucky player "Vekku62" got the free spins on a €0.5 bet. The result was a super massive 7298 total reward, thanks to the "be my angel" feature. I think, by now, we can safely say that Lil Devill is part of that small club of slot machines which pay players above 10kx the stake, regularly.
Did your win make it on today's video, and which clip did you enjoy the most? Let us know by dropping a comment on our forum. Moreover, share your own wins, for a chance to be part of future compilations. Check out more big win videos on CasinoGround's YouTube channel.
Share with friends on
Email