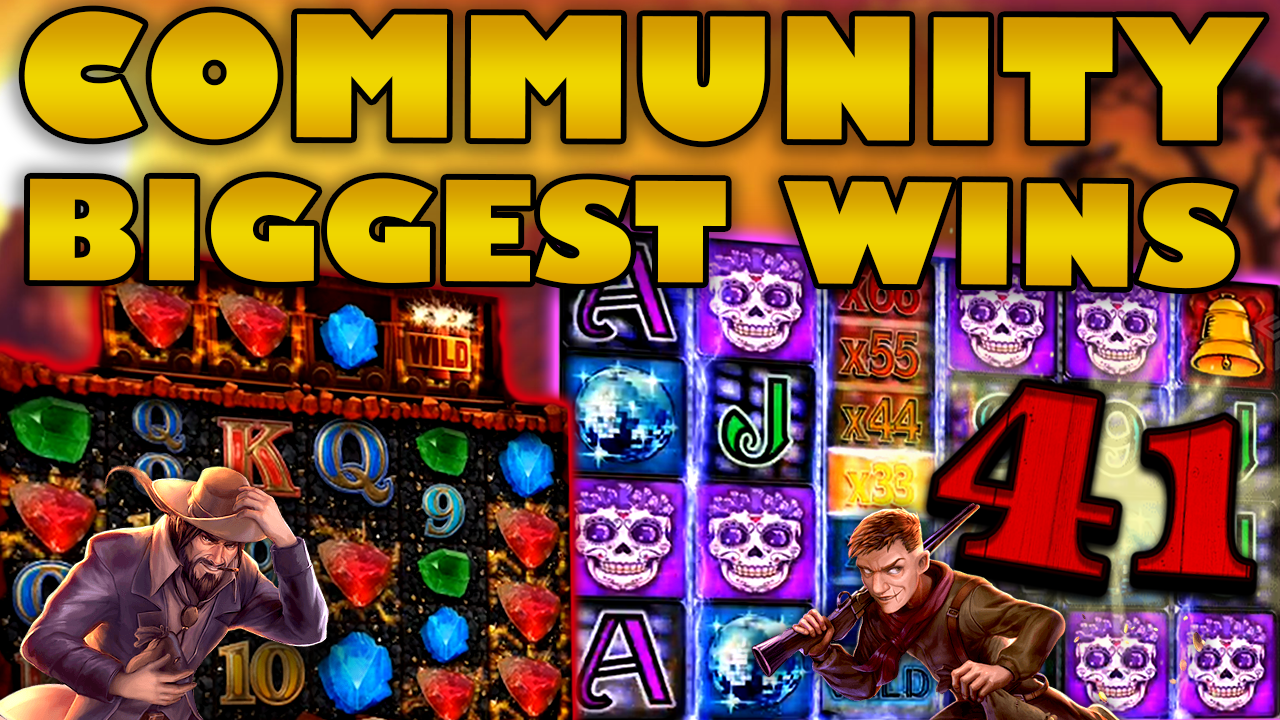 Community Big Wins Slots Compilation Video: #41/2019
Weekend is just around the corner and there is no better way to start it than epic wins. Thus we have, for you, eleven spectacular slot hits from our CG forum. Moreover, the clip consist of an abundance of classic slots from the most popular game providers. In addition we have a number of new titles, as well. Finally, do not miss the last clip as there is a mega win, from a returning champion. Now let us take a quick look at what we are dealing with today.
The best hits of today are:
3331x – CBump on Danger High Voltage

2400x – DaVeThErAvE6 on Gods of Olympus

1942x – VerfluchtGreedy on 300 Shields Extreme

1230x – rossco41 on Jammin Jars

922x – ImBones on Bonanza

1840x – Kirveskarva on Tombstone

1970x Beth on Mystery Reels

1302x – Allanon on Jammin Jars

1380x – dills25 on Bonanza

2470x – MainEkko on Primal

15499x Nefi71 on Dead or Alive 2
Community Big Wins Compilation #40, 2019
About this Week's Biggest Slot Wins
All the hits are so great today, that I do not know where to start. However, let us take it from the beginning with the first clip of the compilation. Here we will see Danger High Voltage giving the second best win of the video. Specifically a huge €3331 reward, on Unibet. We are used to seeing hits like this on the Gates of Hell bonus round, and not as much on the High Voltage one. – But I guess when the game is good it does not matter what you pick, as all features can pay. Yet, Danger is not the only BTG casino game we feature today, as we also have two Bonanza hits. Last week I said: – I was glad to see a win on good old Bonanza. Well it seems the community heard me, since these two wins today are even more spectacular than the one last week.
Another duo appearing on this compilation are two big wins from different players on Jammin Jars. In similar fashion to most other big hits on this game, is the same recipe of wilds that results in huge wins. That being said. – I will never get tired of watching those little jars jump around. Undoubtedly you are all familiar with the soft spot I have for 300 Shields Extreme. Hence, every time we feature a big win on it, I have to give a shout out. This time it goes to "VerfluchtGreedy" who shares with us a massive 1942x the stake bonus.
For those of you who crave something more recent! – We have you covered with two relatively newer titles. First with Gods of Olympus which looks like it's paying everyone, both streamers and players alike. With so many releases from Blueprint nowadays, it is difficult for one slot to stand out. However, Gods of Olympus is managing to do so, thanks to the entertaining features and high potential it boosts. On the other hand we also have Tombstone, which I will say is by far the best slot game from Nolimit City. All two games are available on Calzone casino. – In case you want to give them a try.
During this year we saw Dead or Alive 2 be the absolute king of online slots. Every week a player or streamer had a mega win to share with us, and out compilations where overflowing with DOA2 wins. However, the last couple of clips we did not have any hits from the NetEnt game. Hence we thought that the trend died out. Well, we were wrong, cause Dead or Alive 2 makes a stupendous comeback with an epic 15499x the bet bonus win. The lucky player is "Nefi71" who was playing no Casumo. As you can imagine, the High Noon Saloon is where our player got his reward. It is by far the best free spin feature from all three on DOA2.
Did your win make it on today's video, and which clip did you enjoy the most? Let us know by dropping a comment on our forum. Moreover, share your own wins, for a chance to be part of future compilations. Check out more big win videos on CasinoGround's YouTube channel.
Share with friends on
Email