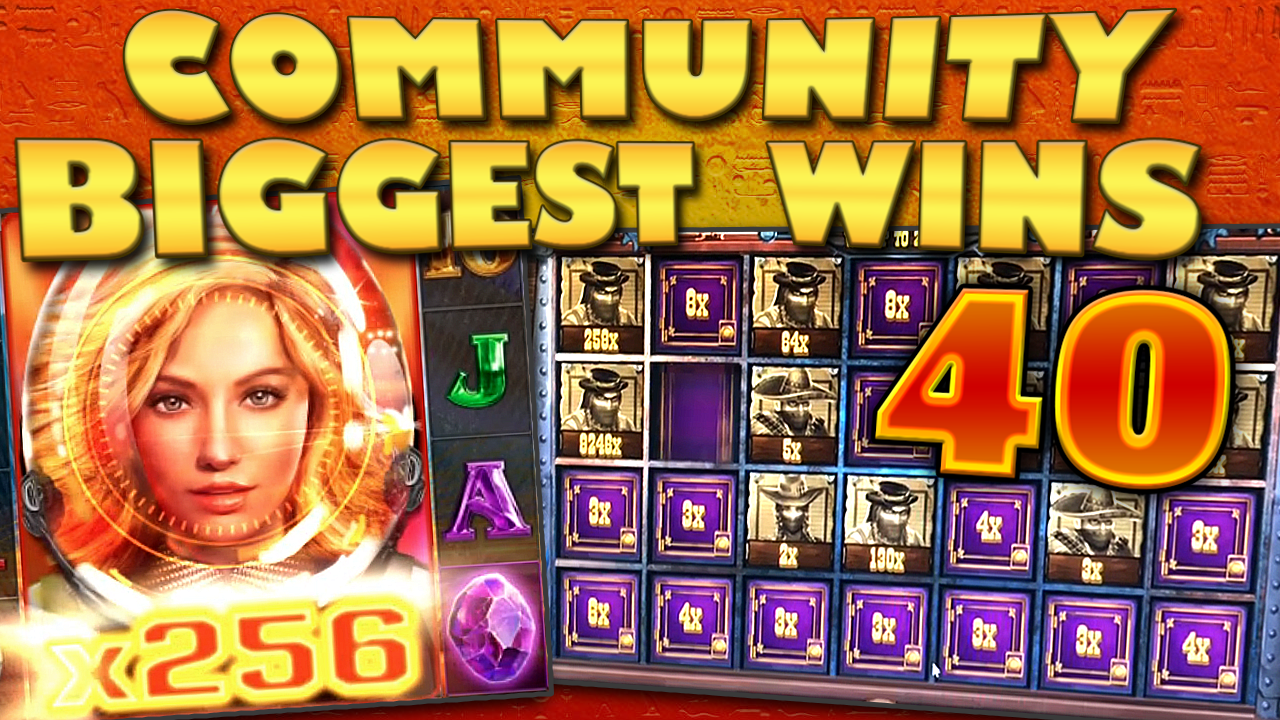 Community Big Wins Slots Compilation Video: #40/2019
This Friday our big win video will include nine of the best slot hits from CG forum. The slots featured come from a number of providers. In addition the bet sizes and bonuses are very divers. Thus, they range from free spin rounds to base game hits, and more. The only thing that these wins have in common is that they are all amazing to watch. Hence, make sure to not miss any of them. Now let us take a quick look at what the menu consists of today.
The best hits of today are:
630x – Whitey on Lil Devil

676x – Vexttt on Bonanza

1016x – Kinger20 on Return of Kong Megaways

1600x – Hilly on Jammin Jars

3369x – anvaris2507 on Tombstone

4258x – Fiskarn on Final Countdown

4781x – AXl_Nrstrm on Money Train

12500x – EZ25 on Legacy of Ra Megaways

16542x – Jani on Money Train
Community Big Wins Compilation #40, 2019
About this Week's Biggest Slot Wins
There has been a while since the last time we had Bonanza on our community hits. Therefore we are happy to see this game coming back, all thanks to "Vexttt" and his spectacular base game hit. The player did not even need the bonus to win big, as one lucky spin was all it took. Another BTG title we feature today is, my personal favorite, the Final Countdown. We only need to see the 4258x the stake, "Fiskarn" gets on it, to understand why I love this slot machine. You will find both these games at Frank&Fred, as well as most other online casinos.
You can't have a big win clip without some Blueprint slots in it. Luckily, for this compilation, we have 2 huge hits from Blueprint games. Thus, we show you 1016x the stake on the new Megaways version of Return of Kong. Moreover, what is my favorite clip of the day. – A bonus hit from"EZ2" on Legacy of R. Here, thanks to a combination of multiple ways, and a full screen of "K", the lucky player get's an absolute monster hit. You need to see if for yourselves to fully appreciate it. In addition, apart from the gigantic payout, it is also the reaction that you just can't miss.
Two more additional games that we present today are Tombstones and Jammin Jars. Now you all know Jammin, the slot has delivered some of the most epic hits, we have ever featured, to both casino streamers and normal players. Hence, seeing 1600x the bet on it, is spectacular, but it does not come as a surprise. On the other hand, Tombstone is a Nolimit City powered slot, that is popping up quite often lately. This week, the player "anvaris" shares his epic win of 3369x the bet, while playing at MrGreen casino. I am really starting to like Tombstone. This game, despite its modest look, is showing us that it can stand toe to toe with all other popular slot machines.
Lastly, make sure to stick around till the end where we feature the biggest hit of the week. This time it comes from a very unexpected slot. Specifically, from the Money Train casino game. Now we have seen a lot of players and streamers get quite good hits on the is title from Relax Gaming. Moreover, we have mentioned, that is one of the best games of the year, due to the high volatility and unique game-play – Especially when it comes to the free spin feature, is like anything we have seen before. However, I could not imagine that Money Train could give 16542x the stake wins. – Well, until I saw "Jani's" mega win, that is. Honestly, after DOA2 and 300 Shields extreme, this might be my third favorite slot of 2019.
Did your win make it on today's video, and which clip did you enjoy the most? Let us know by dropping a comment on our forum. Moreover, share your own wins, for a chance to be part of future compilations. Check out more big win videos on CasinoGround's YouTube channel.
Share with friends on
Email