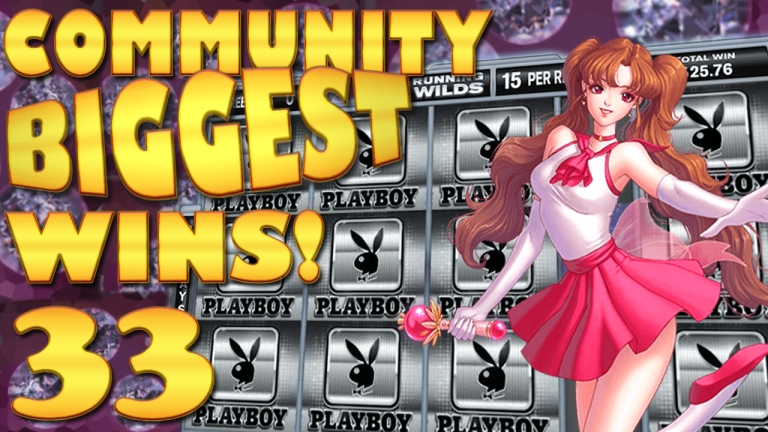 Community Big Wins Slots Compilation Video: #33/2017
The first day of September is here, and we start this month with the Community biggest slot wins #33. Every Friday we bring the best video slot wins shared by the CasinoGrounds Forum members. In similar fashion, today we have for you two compilation videos. And they both feature clips of big wins and screenshots of mega hits. Every now and then, it so happens that a group of forum members, each get spectacular wins. As a result, the compilation becomes extremely enjoyable to watch. And we are happy to say that this is one such compilation, with one breathtaking win after another. Also we have to say a big thank you to all our forum members for sharing these amazing wins. And even though we could not feature all the slot wins, due to them being so many, we still have seen and been amazed with every single one. On today's compilation we include wins from the 25th until the 31st of August 2017. Finally, if you like any of the slots featured you can find them on Casino Room or any other big online casino.
Community biggest slot wins #33 – Clips
On the first compilation of Community biggest slot wins #33 we have a Bonus on the Moon Princess slot from "jokepoteer". This bonus was even more astonishing than its lead characters. This latest online slot from Play 'N Go is quickly becoming a fan favorite, and you can play it in almost any casino, including casino calzone. Moreover, the two best casino games from Big Time Gaming, both make an appearance. We are talking of course about Bonanza and Danger High voltage. Specifically, a sick free spins feature on the Bonanza slot machine by "tonygold123". As well as "MiikaPekka" hitting big on the Danger High Voltage slot game. You can play both slots for real money at Casumo. Finally, the last win we will not spoil much, but let's say "Shaltar" broke the Playboy video slot. You can play this slot game on Betsafe casino. And trust us, after you see this win! - You will want to.
Community biggest slot wins #33 – Screenshots
When it comes to the screen shots on Community biggest slot wins #33, the number of wins is so huge that we could not possibly mention every winner. Numerous is also the different casinos in which the players have made the wins. And these range from – iGame online casino to William Hill casino, as well as, many others. We will post the second clip on our CasinoGrounds Facebook Page this evening. If you have a big win that you'd like to be part of our compilations, don't hesitate to make a post about it on CasinoGrounds Forum. Keep in mind that the more spectacular or impressive the win is, the bigger the chance it has to be part of the next video.
Take a look at the compilation on the video below:
---
Subscribe on CasinoGround's YouTube channel to get updates on all the latest Community Biggest Wins videos. Moreover, take a look on our other segments: Biggest Slot wins on Stream and Slot Mechanics.
Did your win make it on today's video?
Which community win do you like the most? – Make sure to let us know on the comments.