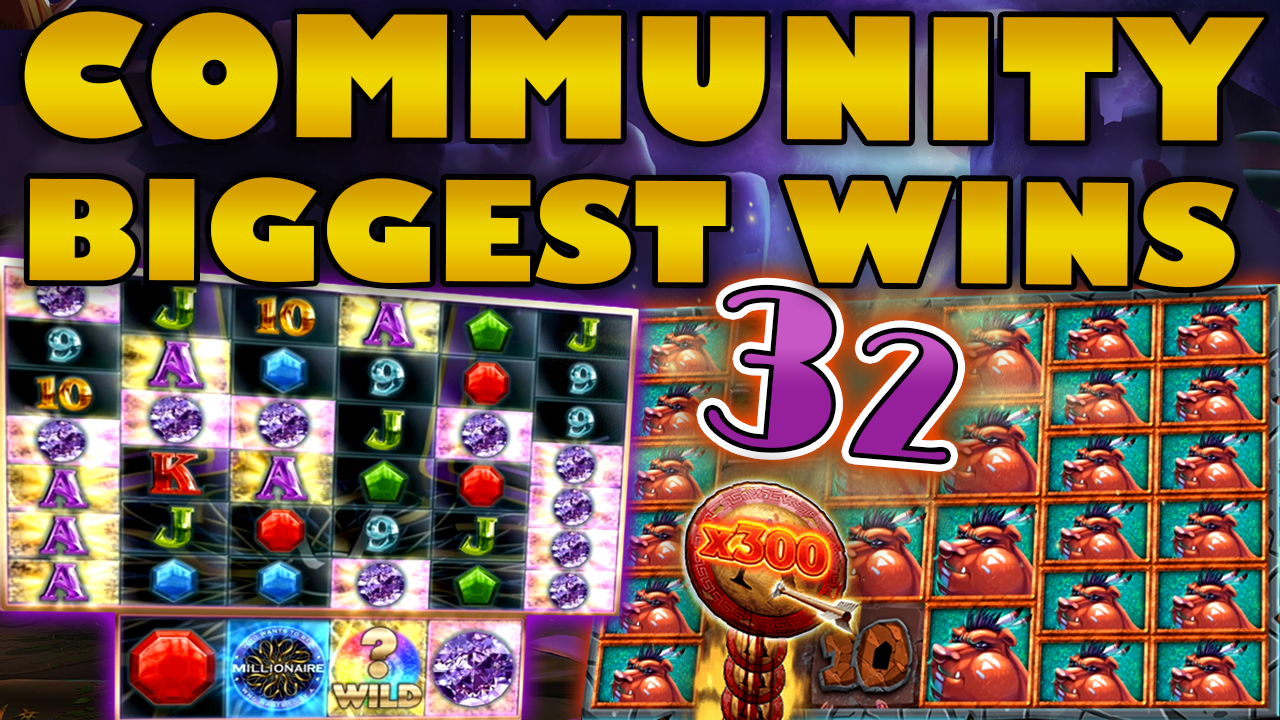 Community Big Wins Slots Compilation Video: #32/2019
There is quite a mix of different video slots on today's clip. These include bonus rounds and base game hits, and every single one of them results in a massive win. Moreover, we also have a bonus clip for you at the end so make sure not to miss it. Now, time to check each of the lucky players who made it on today's compilation.
The hits of today are:
7191x Joon1987 on Dead or Alive 2

3456x meepztar on Primal

921x weimaren87 on Tractor Beam

640x slots4fun777 on Book of Gods

798x ShawSlots on Tiki Tumble

1635x casinohoppers2019 on Bonanza

3790x flickstaah on 300 Shields

14300x James S on Dead or Alive 2
Community Big Wins Compilation #32, 2019
About this week's Biggest Slot Wins
We start with two games from Big Time Gaming. The first of them is good old Bonanza which we do not really see much from anymore. Thus, it is nice to know that there are still players who play and win big on this classic machine. Similarly, Book of Gods is another slot that we rarely feature on our compilations. Now, even though it is nowhere near as popular as Bonanza, the game can give some good payouts. You can find both games at Playgrand casino, as well ass, BTG's latest title KingMaker megaways.
Talking megaways, we also have a super massive win on Primal from Blueprint. As per usual, this hit also comes from the base game. A hefty 3456x the bet to be more precise. – This makes you wonder! -Why did they even bother with the free spins feature, when the base game is so good?!
Now let's turn to a slot machine that is all about the bonus round. I am talking about 300 Shields extreme which you can play at GOGO Casino. By now we are all familiar with how this game works, and what it can do. – And let me tell you, it did quite a lot for our player "flickstaah" who got an epic 3790x the stake from the free spins.
We close by mentioning the biggest hits of the video. – And surprise surprise… They are both from Dead or Alive 2. Now, none of them come close to last week's super win on the NetEnt slot. However, they are both worth checking out. One is from our forum member "Joon1987" who gets a huge 7191x the bet payout. While the biggest of them is from "James S". This lucky player came out of the free spin round with a mega win of 14300x the stake. Last but not least, stay for the post credit scene, or the Bonus round as we call it. Here you will find the hit on the Millionaire slot that allowed one lucky player to win the BTG's Tesla Competition.
Did your win make it on today's video, and which clip did you enjoy the most? Let us know by dropping a comment on our forum. Moreover, share your own wins, for a chance to be part of future compilations. Check out more big win videos on CasinoGround's YouTube channel.
Share with friends on
Email