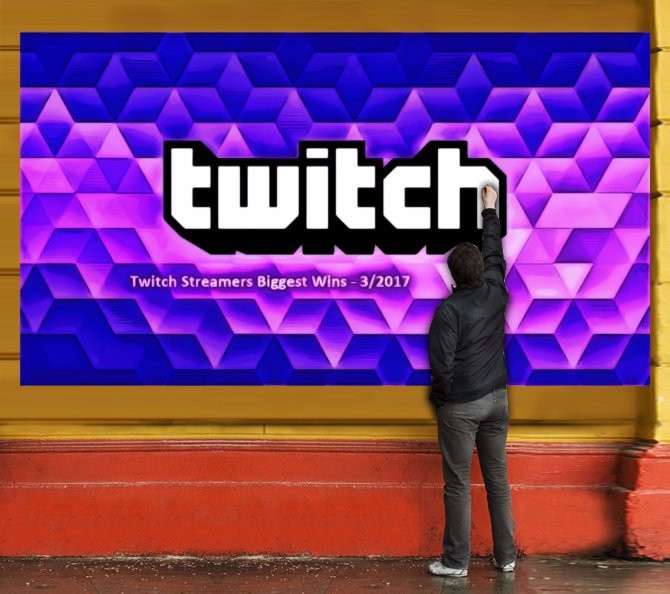 Casino Streamers Biggest Wins Compilation Video #3
Another Tuesday and we continue with the casino streamers Big Wins series, week 3 - 2017-. A relatively calm week this one, compared to the two first weeks of the year. Still a number our favorite streamers managed to land some respectable wins. This article will include big wins made form the 16th till the 22nd of January 2017
Slotspinner
The Wish Master Slot has risen in popularity lately, mostly due to Nick's impressive win the previous week. More and more streamers are playing and winning on the game. One of them is Slotspinner who had an awesome consecutive winning spree on a €0.8 bet. The German managed to get an accumulate win of approximately €225.
---
BlackCatSeven
Playing slots with others is always more fun. That's what BlackCat7 did last week on a whole family stream. The Swede was playing Jurassic Park when he triggered the free spins feature on a SEK 12 bet. A great bonus which resulted in a SEK 2500 win.
---
Casinomon
Today we present a new streamer on our segment. Casinomon is a fun and knowledgeable slot player with a very interesting channel. Last week he triggered the free spins on the Spartacus slot during a €3 bet. The result? - A win of €263.
---
MiikaPekka
A relatively new slot which has captivated players with its huge winning potential is Bonanza. However all players know the difficulty of triggering the free spins on this slot. That is what MiikaPekka accomplished last week on a €1 bet. As expected the slot payed up, giving a 500x win.
---
Rex Borgersen
Even though christmas and new year have already past, that does not stop streamers from playing theme related slots. Rex tried his luck on Jingle Jackpot on a relatively high €4 bet. The slot proved hot, giving a number of impressive base game wins with the biggest awarding a huge €792 win.
---
LetsGiveItASpin
Kim's Sunday high roller stream was not going according to plan, with the balance dropping extremely fast. That's when he decided to play Koi Princess. A great choice which saved Kim's balance and ended the stream with a cashout.