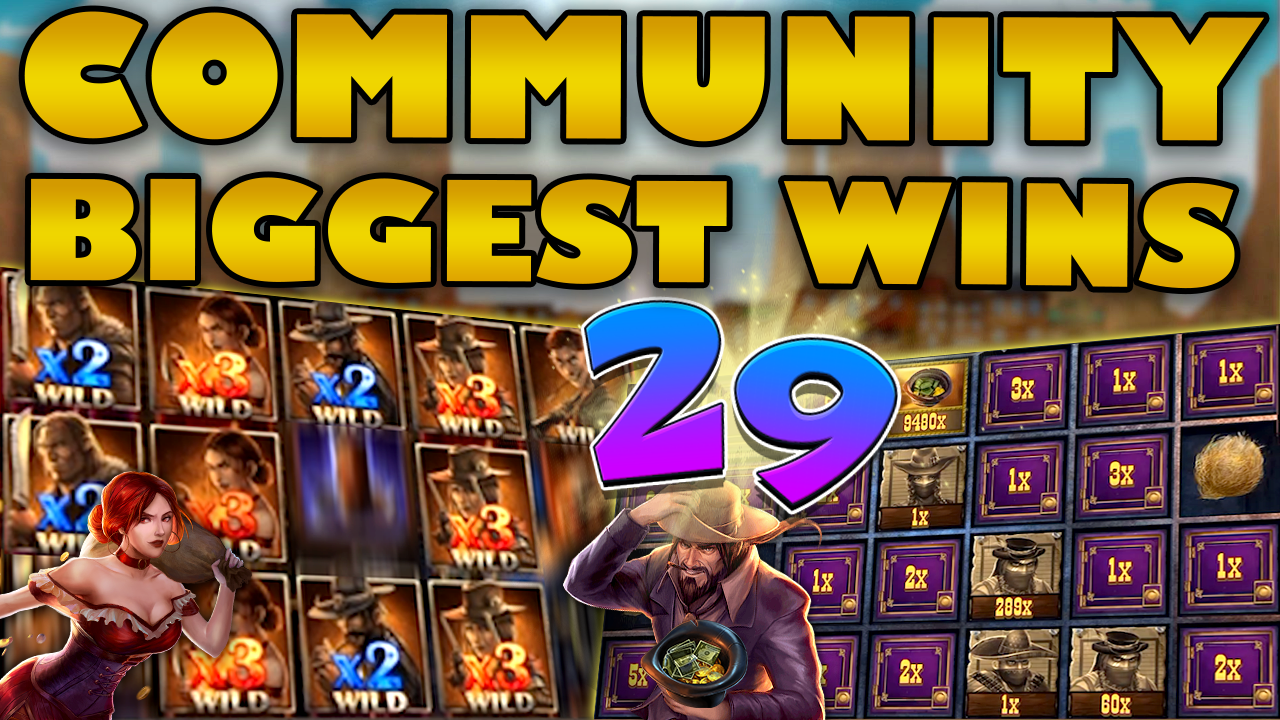 Community Big Wins Slots Compilation Video: #29/2020
This summer continues to be profitable for our community members. In the last two months we have seen some of the best slot wins of the entire year. Well, today is no different as we bring you a large number of casino hits. There are twelve of them in total, each from a different game. These range from classic titles to new releases. Moreover, they are all above 1k the bet, with the best of them reaching on the hundreds of thousands. Therefore, let us take a look at the video and then talk in detail about the best of them.
Community Big Wins Compilation #29, 2020
About this Week's Biggest Slot Wins
Among the plethora of clips on today's compilation there are a few that stand out. One of them is a free spin round on Money Train from "vrqnn". This player manages to activate all seven reel sets in the game. In addition, he lands a multitude of multiplier symbols and premium bandits. Consecuently, the total win is a staggering 9879x the stake. In any other video this would have taken top spot. However, today we are just getting started.
To keep up with the far west theme, we also take a look at a bonus on Deadwood. A lucky player triggered the feature while trying out the game at Wildz casino. We have included this particular game, on our videos, many times before. Thus, most are familiar with the full reel wilds, which are the only way to win big on Deadwood. This time was no different, and thanks to them, we get to witness a huge hit of 2249x. Now, for those of you who prefer somewhat more recent tiles. - We have two incredible free spin rounds on Euphoria and Joker Troup. Both of them are part of this compilation, and they showcase super wins of more than 2k time the bet size.
Further on I have to mention one of our most loyal community members. Boulder is quite active on our forum, sharing great content week after week. Therefore, we are delighted to display his mega win on Jammin Jars. Boulder was playing on Casumo when he triggered the free spins. Hence, four dancing wilds started doing what they do best. - Dance around making winning combos and increasing their multiplier. By the end, each of them had a double digit multiplier on top. It was at this time that a good combo of premiums as wilds granted our player a 7126x the stake.
Additional slots, worth mentioning, on our video include the likes of Legacy of Dead and Return of Kong. Both give spectacular wins to their respective players. On one hand you have Legacy where all the premium symbols transform into expanding ones. On the other hand, Kong uses a combination of multiple winning ways and a high multiplier, which results in a massive hit.
Finally, it's time to check the cherry on top of today's compilation. The best win of the video comes from "Zeich97". He manages to max out Dead or Alive 2 and get the biggest possible win on the game. We have only seen, once before, someone getting 111111x the bet, on DOA2. Therefore, enjoy the show.- It is a real treat. Before we end, a quick mention of the extra bonus clip. Here, we have yet another amazing session on Crazy Time. Thus, if you enjoy table games, make sure not to miss it. Check out more big win videos on CasinoGround's YouTube channel.
Share with friends on
Email