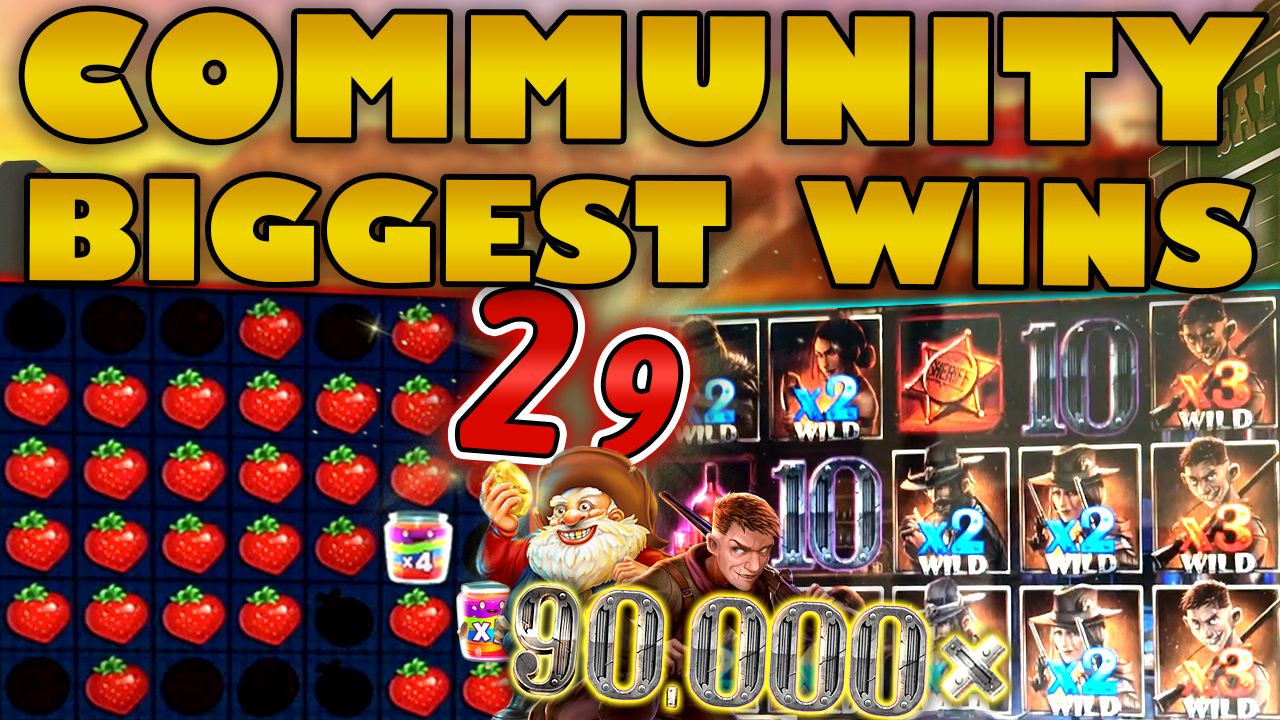 Community Big Wins Slots Compilation Video: #29/2019
Another weekend is around the corner and, as always, we have the best way to start it. Bonus rounds, extreme free spins and mega hits all collected from the forum. The big wins come from a few of the most popular slot machines at the moment. In total there are eight lucky players featured. Thus let's check each and every one of them.
The hits of today are:
26250x MyBee20 on Dead or Alive 2

1810x R0baF3tt on 300 Shields Extreme

1125x kenfurie on Book Of Dead

1214x The Slotty Scotsman on Jammin Jars

1274x Slots4Fun 777 on Rise of Merlin

1315x anvaris2507 on Gun Slinger

1658x ReeceRhys on Diamond Mine

5520x tinarion_immo on Dead or Alive 2

4050x KatyBella on Primal

90369x gambini101 on Dead or Alive 2
Community Big Wins Compilation #29, 2019
About this week's Biggest Slot Wins
Among the wins of today's compilation we find two games that are almost identical. Specifically the Rise of Merlin and Gunslinger slot machines which you can find on Frank&Fred casino. Now even though one is a Play'N Go powered title while the other is made by Blueprint. – Still they both have a similar bonus round which consists on multiple expanding symbols. More re-triggers, during the free spins, means more expanding symbols. Hence, the winning can go through the roof. This was the case for two lucky players who got a 1315x and a 1274x the stake, respectively.
For yet another compilation, 300 Shields Extreme joins us with a spectacular bonus round. I know I praise this game too much. Even though it certainly has its flaws. – The slightly lower RTP being the most important. However, when you see players, or get yourself, to that 300x multiplier level, makes for some real exciting moments. Another favorite slot of mine, which we feature on the clip, is Jammin Jars. In addition, the Diamond Mine and Book of Dead slots are also part of the big win compilation. All these four slot machines you can find on Kaboo casino.
As we climb the big win ladder even higher we find "KatyBella" and her 4050x the bet win on Primal Megaways. Furthermore, "tinarion_immo" is another forum member who shares with us his amazing free spin round on Dead or Alive 2. His bonus yielded a massive 5520x the bet, but it was not the biggest win on DOA2 we have for you today.
The two last hits of our video absolutely dwarf all the previous ones. Unsurprisingly they come both from the Dead or Alive 2 slot machine. The best of them is from a player named "gambini101" and it is an absolute monster. The lucky player managed to come out of the High-Noon Saloon bonus with a spectacular 90369x the stake payout. Last but not least there is "MyBee20" with a colossal 26250x the bet win. We want to congratulate and thank both these players for sharing with us such spectacular hits. It is really mind baffling to see. – Just one year ago no one would believe that wins such as these were possible. While now we see them every week. Goease to show how slot machines have shifted to become very volatility friendly.
Remember to share your own wins on the forum, for a chance to be part of future compilations. Check out more big win videos on CasinoGround's YouTube channel.
Share with friends on
Email