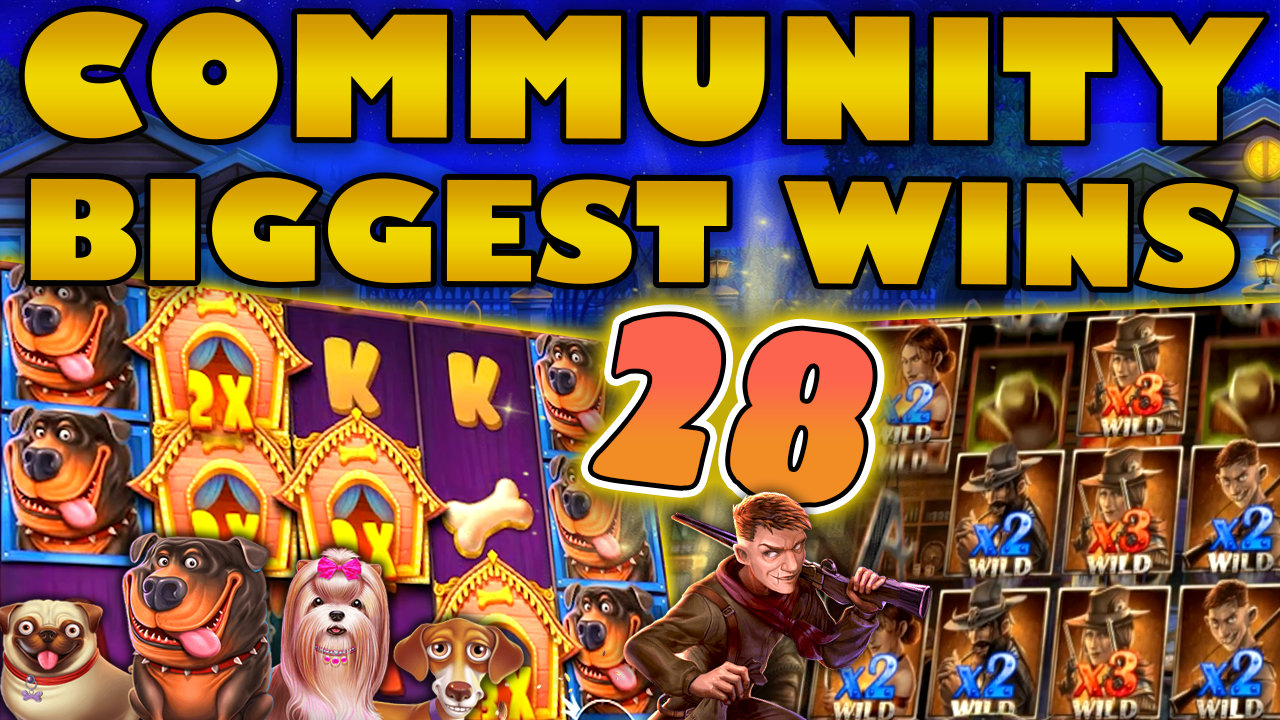 Community Big Wins Slots Compilation Video: #28/2020
This week's community video has an overwhelming amount of big wins. There are ten of them in total, each showcasing a different slot machine. These range from old classic games to new titles. Moreover, we see a variety of bonus rounds, free spin features and more. The hits themselves are extraordinary, with a few of them reach on the tens of thousands, in correlation to the bet. In addition, we also have an extra clip at the end, for those of you that are not just into slot machines. Therefore, let us take a look at all the wins for today, and then talk in detail about the best of them.
Community Big Wins Compilation #28, 2020
About this Week's Biggest Slot Wins
We immediately start with a bang, as we take a look at "Kayos11" and his huge win on Lil Devil. This community member opted for the angle bonus round on the game. Hence, thanks to multiple sticky wilds and two full wild reels, he managed to get a gigantic 11245x the stake. In any other compilation this would have taken top spot. However, today we have much more to show you. On that note, a second Lil Devil comes from the player "Davidmustwin", this time on Unibet casino. His hit is equally spectacular, and the way he gets it is also pretty similar to the first. Thus, the player manages to land a bunch of sticky wild symbols, on the free spins, for a huge hit of 11163x the stake it total.
It seems that we can not have a video, this year, without Deadwood. For yet another week, this western themed slot shows its potential. As always it's the three colossal symbols, on the middle reels, that do the trick. Additional games included on the compilation are Joker Troupe and Gorilla Gold Megaways. The Joker Troupe slot machine gives us a fast paced bonus which you will miss if you do not pay close attention. This is the only Push Gaming title of the video, and you can find it at Dunder casino. Here, one player lands stacks of the highest paying premium for a 5485x total payout. On the other hand, Gorilla Gold utilizes its four reel sets to provide us with one of the longest free spin rounds we have ever featured. Now, fortunately we managed to cut quite a lot of the less interesting parts. - Leaving only the best moments.
The top spot today goes to the community member "Smegs slots" and his hit on Dead or Alive 2. We are used to seeing this slot do the impossible. However, even by DOA2 standards this 55k the stake win is extraordinary. Thus, despite the relatively low bet size, the rearawd was huge. So congratulations to the player, and let us enjoy the show. Finally, there are a multitude of other slot wins on this video, which we did not go into detail. These include mega wins on a number of popular slots, like 300 shields, Dragon Fire and more. In addition, we also have a bonus clip featuring Crazy Time from Evolution gaming. Therefore, make sure to not miss any of them. Check out more big win videos on CasinoGround's YouTube channel.
Share with friends on
Email