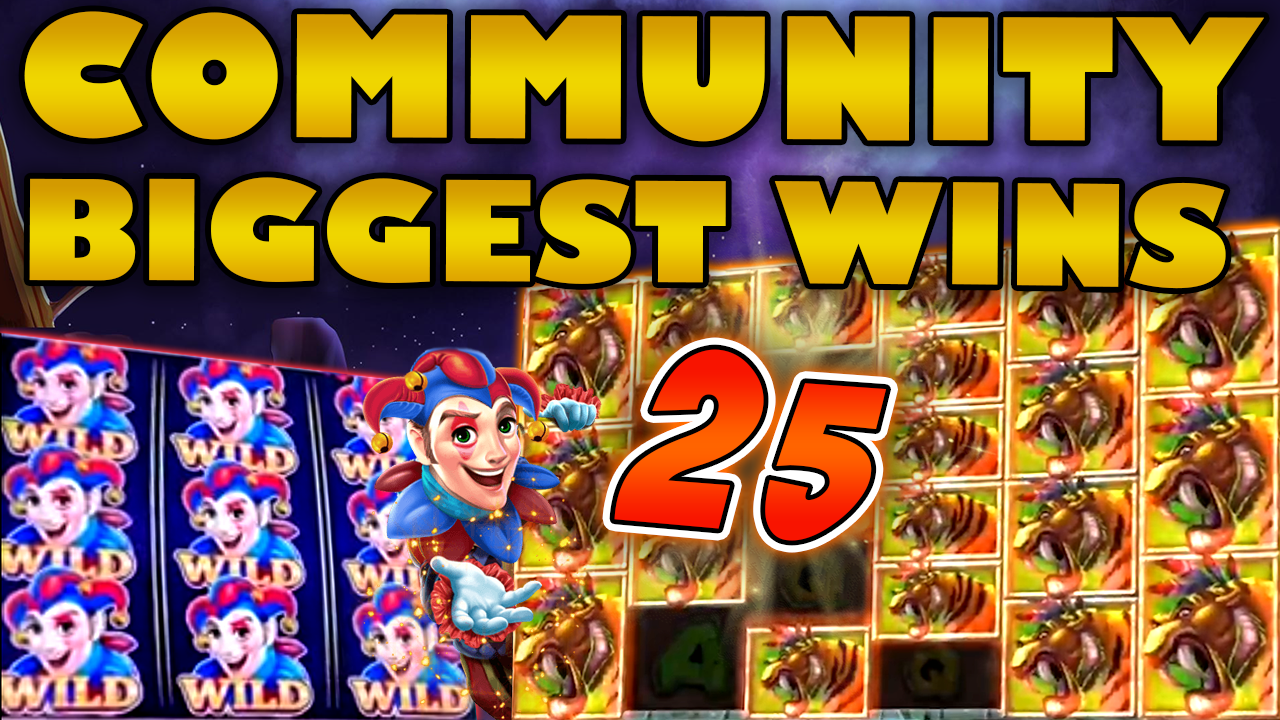 Community Big Wins Slots Compilation Video: #25/2019
Another month is coming to a close and as always we have prepared quite the send off. This big win compilation is one of those where each hit is astounding. It is quite astonishing how week after week players manage to fill the forum with such incredible bonus rounds. So without further ado let us take a look at the best slot wins from today's community video.
The hits of today are:
TomzerSRP wins 13715x on Dead or Alive 2

spinsninn hits 2976x on DaVinci's Treasure

Risktakert lands 1754x on Jammin Jars

Sırrı takes 1000x from Triple Jokers

spaM gets 750x on Wild Swarm

Juve169 lands 1947x on Dragon's Fire

MartinW hits 3042x on Medusa Megaways

n00dleeater gets 3181x on Legacy of Ra

GodSaveTheQQs takes 5829x on Dead or Alive 2

ZAKATTACKzb lands 5400x on Primal

Nicola hits 32177x on Dead or Alive 2

signify wins 31426x on Mystery Reels
Community Big Wins Compilation #25, 2019
About this week's Biggest Slot Wins
It's the usual suspects that form the core of this compilation as well. Specifically we have Blueprint which comes with huge bonus rounds on two of its games. The first is a 5400x the stake on Primal from our member "ZAKATTACKzb". Moreover, Legacy of Ra megaways which is becoming the new Jammin Jars of our videos. – In the sense that it is present in every compilation these last weeks. Try both slot machines at Kaboo casino, and let us know which megaways you prefer.
Talking about Jammin Jars, the popular game returns to show us that it is still one of the best slot machines ever created. Moreover Wild Swarm is another Push Gaming title we feature today. The rest of the big wins come from titles like DaVinci's Treasure, Triple Jokers and Dragon's Fire. All of them are available at LeoVegas. In addition do not forget to check out the new Medusa Megaways slot.
Now let us talk about the absolute king of big wins. It's Dead or Alive 2 of courses which comes today with not one, not two but three super epic wins. By now it shouldn't come as a surprise, as the game has proven time and time again its potential for massive payouts. However, you are always in awe, when you see a 30kx the stake bonuses.
Finally don't miss the bonus clip at the end. Also remember to share your own wins on the forum, for a chance to be part of future compilations. Check out more big win videos on CasinoGround's YouTube channel.
Share with friends on
Email