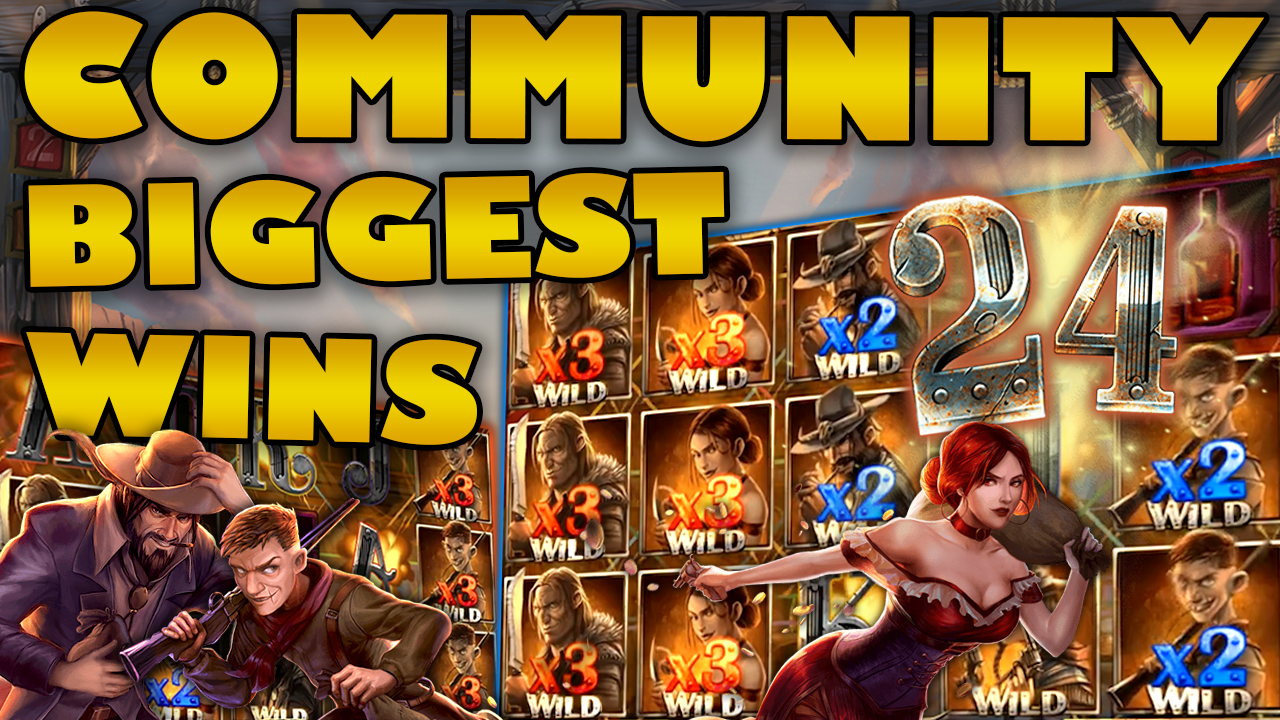 Community Big Wins Slots Compilation Video: #24/2019
We have Midsummer here in Sweden today. Therefore to share the celebration with the rest of you we prepared a video compilation full of amazing wins. Moreover, to make it extra special we include a hit of more than 30000 times the money. In addition, the rest of the slot wins featured are also pretty amazing. So grab a sharps, sit back and let the winnings start.
Some of the best hits of today are:
R0baF3tt wins 17673x on Dead or Alive 2

Mikkelbuh hits 2329x on Genie Jackpot

Dutchspinsnl gets 2242x on Wolf Legend Megaways

DannyScoffer lands 709x on Pirates Plenty

linzspinz take 695x on Genie Jackpot

Dangerspirit gets 1478x on Temple Tumble

jenzer111 hits 1440x on Opal Fruits

SuperMaza wins 5672x on Napoleon

GodSaveTheQQs gets 32126x on Dead or Alive 2
Community Big Wins Compilation #24, 2019
About this week's Biggest Slot Wins
Most of the slots featured on today's compilation have the megaways feature. Hence we have two big wins from the Genie Jackpot slot machine. Moreover the new Opal Fruit slot, which you can find on Casino Heroes, comes with a great bonus round. Furthermore the Temple Tumble and Wolf Legend slot machines make up the rest of the megaways slots on the video. It looks like every other game released lately comes with the same exact feature. – And things don't seem that they will slow down as more and more game providers are getting into the megaways train.
However it is not all about multi-winning ways. Thus we also have two more classic looking games. One of them is Napoleon which brings us a super mega hit. This game does not pay often, but if you can combine the wilds with premium symbols, then you are in for a huge reward. In addition do not miss the bonus round on the Pirates Plenty game. Casumo is one of the few online casinos where you can access both Napoleon and the Pirates.
Both the first and the last clip from the compilation show wins from Dead or Alive. Now you would think the 17673x the stake hit from "R0baF3tt" would be the best bonus we present today. – But despite how amazing his win is, and it is extraordinary. – It is not the biggest win we have for you today. That title goes to "GodSaveTheQQs" who gets a 32126x the stake super epic win on DOA2. We have had some really insane wins from this game on our compilation clips. However this one out-does them all. When I first saw the hit the only thing I could do is just stare in disbelief, and i think most of you will have the same reaction.
Lastly don't forget to share your own wins on the forum, for a chance to be part of future compilations. Check out more big win videos on CasinoGround's YouTube channel.
Share with friends on
Email