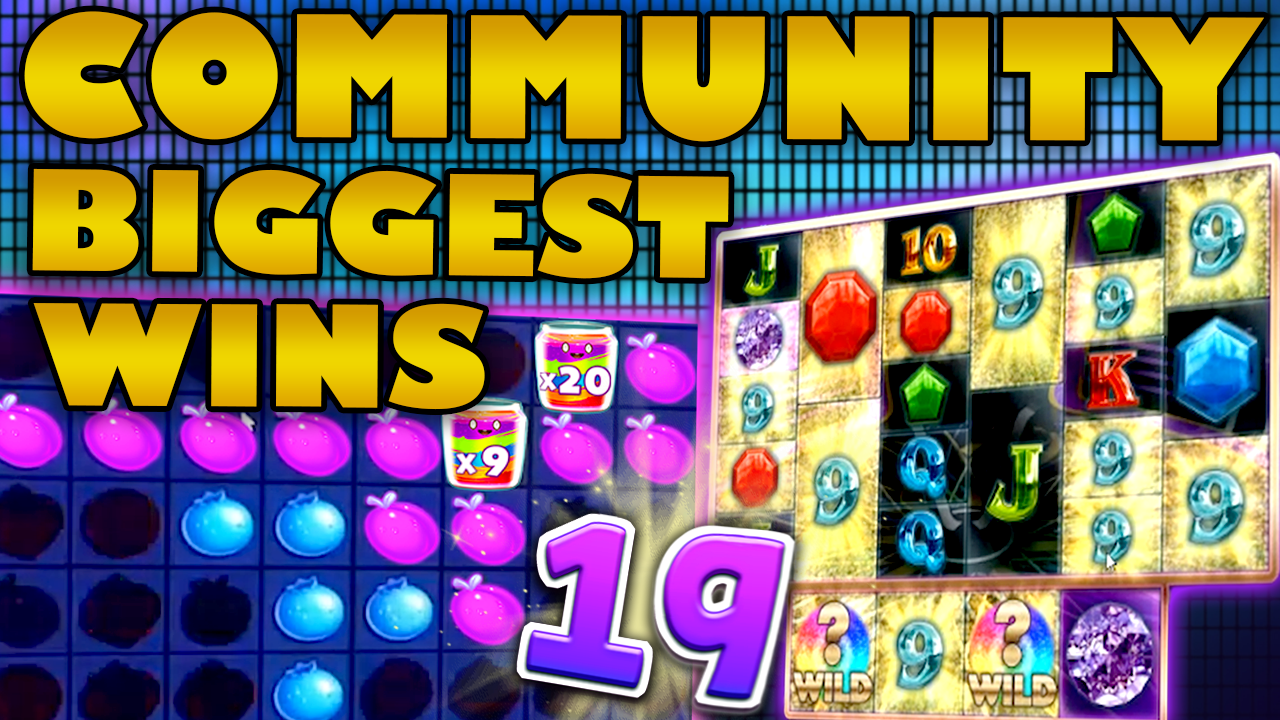 Community Big Wins Slots Compilation Video: #19/2019
Here we go again! It's time for another compilation full of amazing slot hit from our CG forum. There are nine big wins we feature today, each better than the next. Hence, as always, we want to express our gratitude to our community that share with us, week after week, their gambling results. Now let's take a look at what today's compilation consists of.
The best hits of today are:
Rexxor420 wins 1528x on Dead or Alive

Mafiaboy gets 1000x on Sabaton

slots4fun777 hits 1209x on Jammin Jars

Linz Spinz lands 920 on Elemental Dragons

amusedhornet184 takes 622x on Bonanza

Mikkejohannes hits 568x on Millionaire

Norbi lands 1254x on Extra Chilli

Idelexplorer gets 1856x on Jammin Jars

jenzer111 wins 14499x on Dead or Alive 2
Community Big Wins Compilation #19, 2019
About this Week's Biggest Slot Wins
This community video includes three slot machines from Big Time Gaming. Thus we have epic bonus rounds on good old Bonanza, as well as, on Extra Chilli and Millionaire. These games are available on NightRush casino, along with all other BTG slots. It is not a big surprise to see Extra Chilli pay, as the game has shown its potential time and time gain. Moreover, it is always nice to see that players are still going for Bonanza.
In addition, we also have two spectacular wins on Jammin Jars. I will never get tired at watching this game pay. This Push Gaming machine, which is available on Rizk, boosts the perfect balance between a rewarding base game and a high potential bonus round. Therefore the two wins of 1856x and 1209x the stake, from the players, did not come as a big surprise.
Another slot machine that is slowly getting the status of a classic is Dead or Alive 2. For weeks now we have featured crazy win, of more than 10000x the bet, on this game. Just the other day we released a clip with the best wins on DOA2 so far. – And let me tell you, the wins were bigger than in any other compilation we have made. Well it looks like this slot machine has no intention of slowing down. Hence, today we have yet another super mega win of 14499x the stake. Big congratulations, and thanks to our forum member "Jenze" for getting this win and sharing it with us.
Lastly don't forget to share your own wins on the forum, for a chance to be part of future compilations. Check out more big win videos on CasinoGround's YouTube channel.
Share with friends on
Email