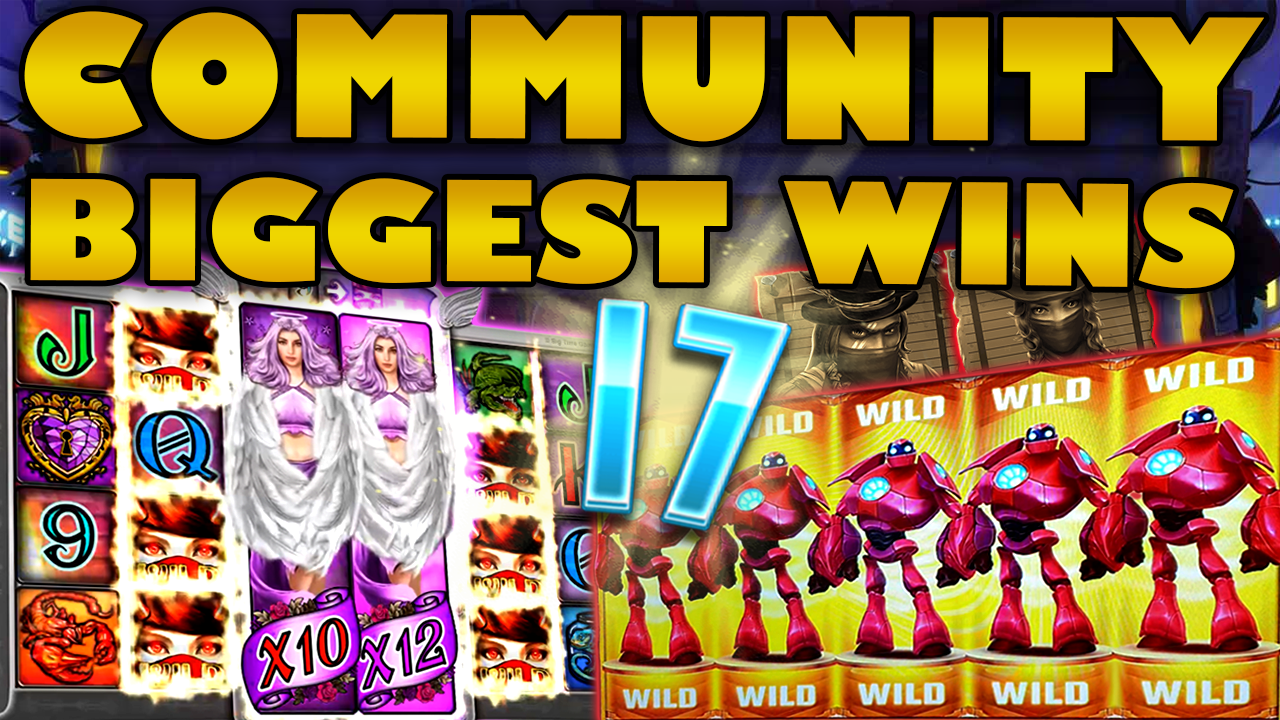 Community Big Wins Slots Compilation Video: #17/2020
For the first video compilation of May, we have gathered the best slot hits from the CasinoGrounds forum. There is a very large number of players featured, each one tackling a unique slot machine. Specifically, we have thirteen wins on both bonus and base game. Moreover, each one is above 1k times the money, with some reaching in the tens of thousands. Thus, let's check the list with everything on the menu today. - Also discuss some of the most noteworthy ones.
The hits for today are:
6955x - Luficiel Gaming on Money Train 5558x - bohntastic on Pirate Kingdom Megaways 3305x - berlingamble on Danger High Voltage 1326x - mrroundhousekick on Deadwood 1285x - Make your day - Euphoria 1559x - JohnMcD709 on Reactoonz 1696x - theoverwatchlegend on Barbarian Fury 1955x - DaVeThErAvE6 on Pirate Kingdom Megaways 2004x - Razna on Genie Jackpot Megaways 2198x - antoffka on Big Bot Crew 4501x - turtleking on Extra Chilli 6934x - Dalio1999 on The Pig Wizard 15741x tumtumyumyum on Lil' Devil
Community Big Wins Compilation #16, 2020
About this Week's Biggest Slot Wins
Among the best wins on this video, we see slot machines like Danger High Voltage and Extra Chilli. Both these Big Time Gaming titles bring spectacular rewards to their respective players. First on Danger, during the bonus, one lucky spin combines a bunch of purple skull premiums with a wild reel. Hence, a huge 3305x end result. In like manner, it was the purple chilli symbols that did the trick on Extra Chilli. A combination of them, along with a few wilds, gave "turtleking" a massive 4501x the stake reward.
Additional monster hits we see on The Pig Wizard and Money Train. Both slot machines are available at MrGreen casino. Pig Wizard is a not so well known part of Blueprint's megaways bracket. The game boosts a lot of potential, mostly thanks to its Magic Spins feature. Thus, during the bonus, a multiplier can apply on every free spin. Moreover, the player can get win streaks, mystery symbols or wilds. It was all of these features that helped "Dalio1999" get 6934x the bet. - Which is also the third biggest win of the day. As for Money Train, it was business as usual. Here, we have a bonus round where a large number of bandits land on screen and increase the multiplier exponentially. Therefore, at the end, we see a gigantic 6934x which multiplies with the bet, the player makes.
Before we talk about the best win of this video, we have to mention one more spectacular hit. Specifically, a 5558x the stake on Pirate Kingdom Megaways. This is actually the second hit on this slot, that we feature on the same compilation. - But it is certainly the best of the two. If you want to give Pirate Kingdom a try as well, you can find it at Jalla Casino. - And if you win big, we would love to feature it next time. Finally, the crown for the most spectacular win for today, has to go to "tumtumyumyum". This lucky player triggered the free spins on Lil Devil. Moreover, thanks to the "be my angel" feature, he got almost 4 reels completely wild. - With two of them also including multipliers. Thus, he walked out of the bonus with an unreal 15741x payout. Honestly, I could not stop watching this. Did your win make it on today's video, and which clip did you enjoy the most? Let us know by dropping a comment on our forum. Moreover, share your own wins, for a chance to be part of future compilations. Check out more big win videos on CasinoGround's YouTube channel.
Share with friends on
Email