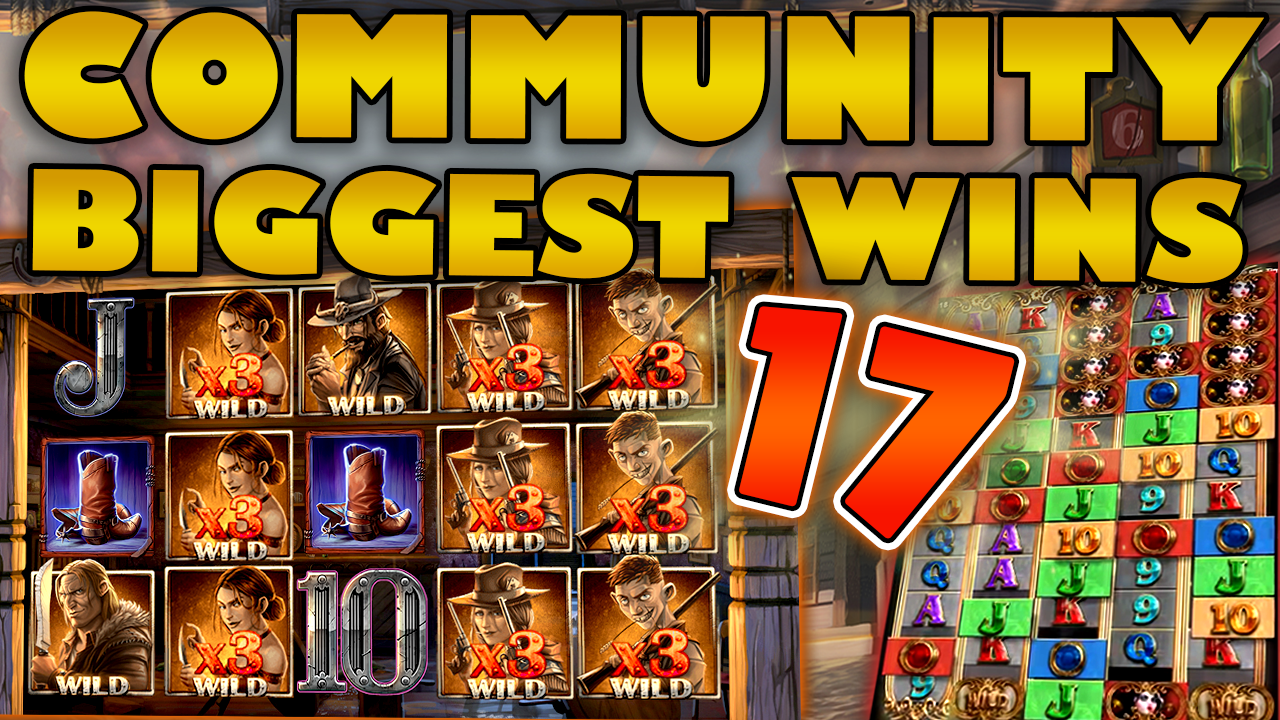 Community Big Wins Slots Compilation Video: #17/2019
This will be the first compilation video for the month of May. Hence, what better way to start the new month than with slot hits from our CG forum. This community big win compilation is filled to the brim with amazing bonus rounds and free spins. However, what takes the cake is the last clip featured. One lucky player gets the absolute mother-lode, and the best win on DOA2
The best hits of today are:
villepalen gets 5047x on Dead or Alive 2

Lifehack wins 2869x on 300 Shields

Highstaked lands 1200x on Roman Legion

Honza222 makes 424x on Hunter Spirit

BoracicLint takes 819x on Bonanza

Zbrah hits 630x on Donuts

Gunderful lands 823x on Lucky Lady's Charm

IsakB gets 2144x on Valletta

Rex Borgersen hits 3756x on White Rabbit

ragingponys wins 44692x on Dead or Alive 2
Community Big Wins Compilation #17, 2019
About this Week's Biggest Slot Wins
The majority of slot machines featured on today's compilation are from Big Time Gaming. Specifically we have Bonanza, White Rabbit and Donuts which you can all play at Vera&John casino. Here, is White Rabbit that brings the best win from all three, with plenty of re-triggers and a 3756x the stake win at the end. I guess Rex Borgersen is as lucky on stream as he is off it.
Additionally, I have a real soft spot for today's video. – Mostly because it includes two of my all-time favorite slots. I am talking about 300 Shields and Lucky Lady's Charm. Both games have tremendous potential, which you can see on the free spin rounds that we feature. Especially the 300 shields game, gives a bonus that I can't stop re-watching. Not many casinos feature Novomatic games, like Lucky Lady's, but one of them is LeoVegas. On the other hand, 300 shields is available almost in any online casino.
Finally we have to acknowledge the elephant in the room. – And it is a big elephant. If you thought that 44692x was just a writer's mistake. – Well then think again. It is a real win, and a spectacular one. No one thought that Dead or Alive 2 would pay so much, just days after release. However, the game is showing its incredible potential, with massive wins. Ragingponys 44k the stake hit is by far the best we have seen on DOA2. – At least for now.
Lastly don't forget to share your own wins on the forum, for a chance to be part of future compilations.
Share with friends on
Email