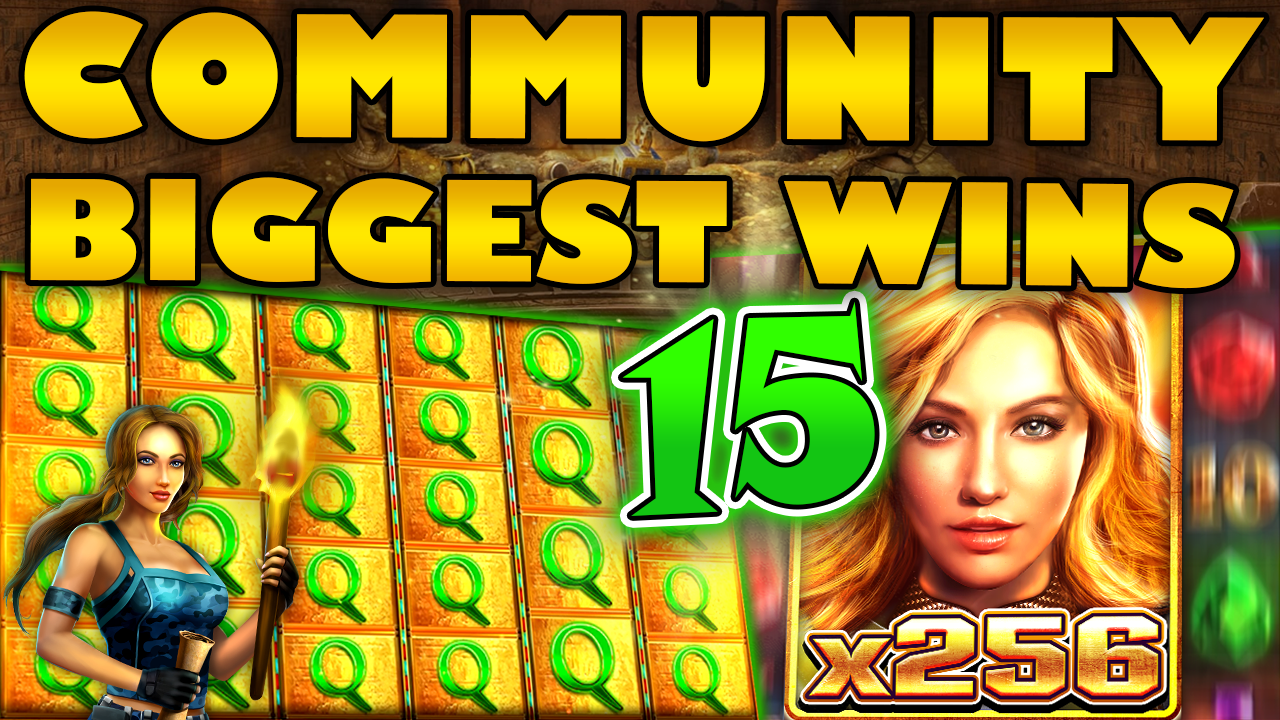 Community Big Wins Slots Compilation Video: #15/2020
Another Friday is here, and with it comes the latest iteration of our community big win segment. Today we feature eleven different casino hits taken straight out of our forum. Here, we include a variety of different slot machines, old and new, as well as free spins bonuses, and more. In addition, every win is above 1kx the stake, with the best of them reaching in the tens of thousends.
Community Big Wins Compilation #15, 2020
About this Week's Biggest Slot Wins
As per usual we start the compilation with the second best win of the day. In today's case that comes from the Final Countdown slot. Here, the player "Xavier" chose to go with the countdown free spins feature. Moreover, he activated the 4 by 4 colossal wild symbol, in the bonus. Hence, a massive 5335x the stake payout. The only other Big Time Gaming slot, of this video, is Royal Mint. Mint is very similar to the good old Bonanza, especially when it comes to the bonus round. Thus, it was no surprise that the hit came as a result of a combination of premium jewels and a high multiplier.
Next we have Dance Party! We talked about this Pragmatic play title recently. The win today is no different from the others, and it comes all thanks to the increasing multiplier feature, on the bonus. The player "youNOR" took full advantage of it, while playing at Sugar casino. Hence, he won more than 3kx the stake.
On the other hand, on Secret of the Stones Max you need to pick the right features, before the free spins. That's the only way to get a good hit. Lucky for "the68" he did just that. Apparently, players are quite fond of this new version of the stones. We conclude this trio, of recently released slots, with the new Rise of the Mountain King game. Personally I find this one indistinguishable to 300 Shields. - However, maybe just a bit less volatile. Similarly, on Mountain King you also need to collect scatters, in the bonus, to reach the final stage. On this stage, every winning combo gets a 100x multiplier boost. Still quite an entertaining title, I would say. - Definitely worth a try.
Additional slots featured on this video include Riders of the Storm, Sweet Success Megaways and Razor Shark. It's this last one that stands out. "Tonigreen" was playing the shark game on Casumo when he triggered the free spins. Here, not only did he get one of those rare gold coins, but also managed to land numerous winning combinations with staked premium symbols. Therefore, the end result was a stupendous 4772x the stake. As for Riders of the Storm, the win here is also incredible. Perhaps the best hit I have personally witnessed on this Thunderkick game. - So don't miss it. Finally, Sweet Success Megaways is also appealing to watch, if only for being the sole big win on a Blueprint slot machine, featured in the video.
In the beginning we promised you, we would share wins on the tens of thousands. So it's time for us to deliver. Case and point, " Kn0xxarn" and his gigantic 10152x the bet bonus hit. Now, you would think a payout like that could only come from the likes of DOA2 or Lil Devil. However, this time we have Legacy of Ra Megaways to thank. We have praised this slot many times in the past. Especially its unique free spin feature, that combines expanding symbols and multiple ways. Therefore, it is nice to see other players giving it a chance, and getting rewarded. Did your win make it on today's video, and which clip did you enjoy the most? Let us know by dropping a comment on our forum. Moreover, share your own wins, for a chance to be part of future compilations. Check out more big win videos on CasinoGround's YouTube channel.
Share with friends on
Email