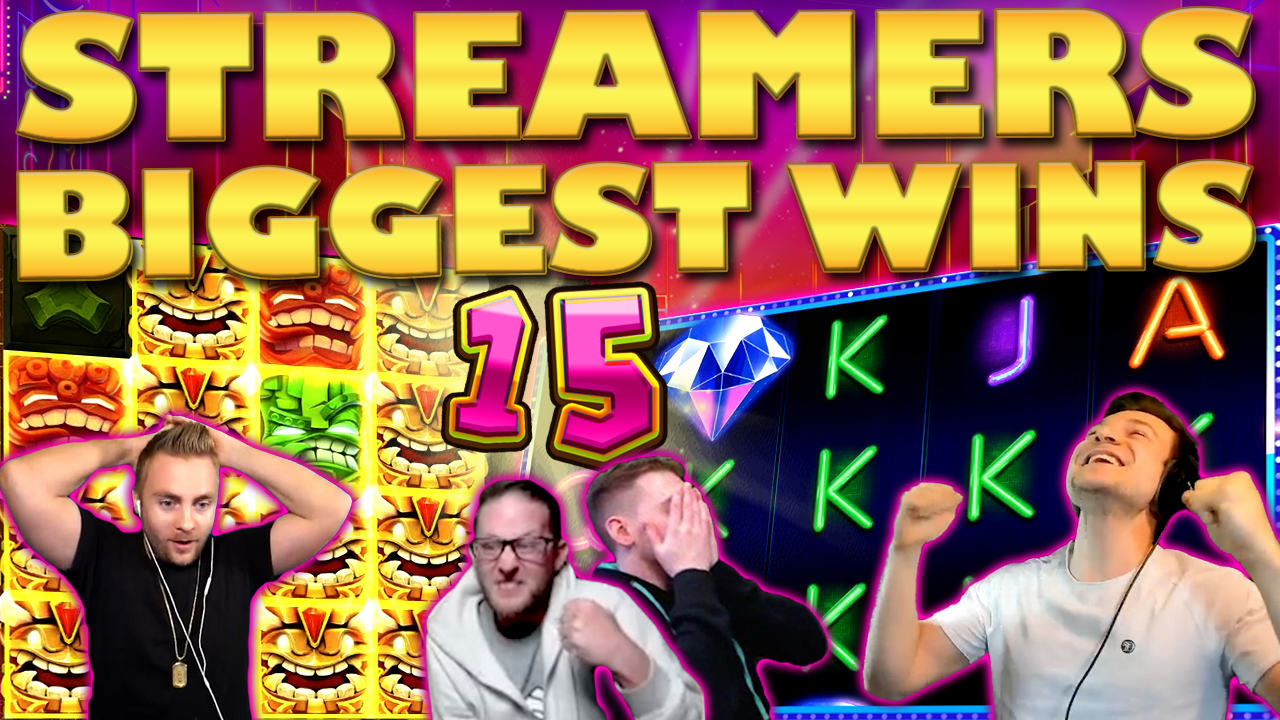 Casino Streamers Biggest Wins Compilation Video #15/2020
Last week was relatively calm. Obviously, streamers spent Easter with their families, hence not many of them focused on playing slots. Nonetheless, we still managed to create a compilation with nice spectacular hits. The video includes big wins on a variety of different casino games. As always, we combine them to include old and new titles. Moreover, we feature a bonus clip at the end, which you should not miss.
Casino Streamers Biggest Wins Video Montage
Kongebonus & Paul Osc
Starting us off is an upcoming streamer getting lucky on a new release. Kongebonus and his hit on Dance Party at MrGreen casino. We talked about this particular slot on our previous segment. Indeed, the bonus on Dance Party is extremely similar to other Pragmatic Play titles, such as Extra Juicy or DaVinci. Therefore, here too, the win came as a result of the multiplier increasing by one, after every spin. Specifically, on the very last of them, Kongebonus got a perfect combination, for a nice €10k payout. Another new game, we can talk about, is Riches and Robin. The legend of Robin Hood is the main inspiration for this Play'N Go title. In that order, the streamer Paul Osc joined the gang of sherwood, and plundered the game with a slick 1000x win. Interestingly enough, his hit was a result of the random feature in the bonus. So make sure you keep an eye on it when you play Riches and Robin.
OnAirJannick, Thecasinobrothers & Casinohoppers
Staying on the Play'N Go topic. - We have three more big wins on slot machines from this provider. Therefore, let's first take a look at Ractoonz, which was lucky enough to pay two different streamers last week. The first is OnAirJannick, who has the best of them. He got a max hit of more than 1500x the stake, all thanks to Garga and a combination of purple premiums. An exact same scenario occurred for Thecasinobrothers as well. However, the lack of high value symbols, resulted in them getting only 862x the bet. - Still a pretty good hit, if you ask me. The third win comes on the Honey Rush slot, a game which you can find at Kaboo casino. Many say that this particular slot is just another version of Jammin Jars. However, I think it boosts enough unique features to stand on its own. The win, from Casinohoppers today, makes it abundantly obvious.
RoseyReels & NickSlots
Another provider featuring multiple slots on this compilation is Push Gaming. There are two of them to be more exact, and they both are favorites of mine. Hence, we have good old Jammin Jars doing what it does best. However, RoseyReels's reactions, are even more entertaining that the win itself here. Of course, a 1365x the stake is a spectacular hit on its own, but it gets better when you combine it with Rosey yelling to the slot in british. On the other hand, Nickslots brings back Tiki Tumble, thanks to a huge win on the free spin round. This is an amazing slot machine, and we are so glad to see it return on our videos. It is all about the nudging wilds feature on this game. Nick took full advantage of them, getting an almost full screen of wilds.
Daskelelele & SuperSmask
The top win on today's clip comes from Daske, on Return of Kong. It almost feels like, both Jack and Philip, can only win on these Blueprint megaways type games. Every hit we have had from them, in the last few weeks, have been on similar lost machines. - Not that we are complaining, they are always entertaining to watch. Thus, this one is no different, a super epic 2540x for a proper end of our compilation. Lastly, we give a shoutout to SuperSmask as well, who joins the club, thanks to a free spin round on Rick and Morty megaways. So, make sure not to miss this one either. Tell us which win on Casino Streamers Biggest Wins – Week 15 of 2020 was your favorite. Also, make sure to check our other videos on CasinoGround's YouTube channel.
Share with friends on
Email