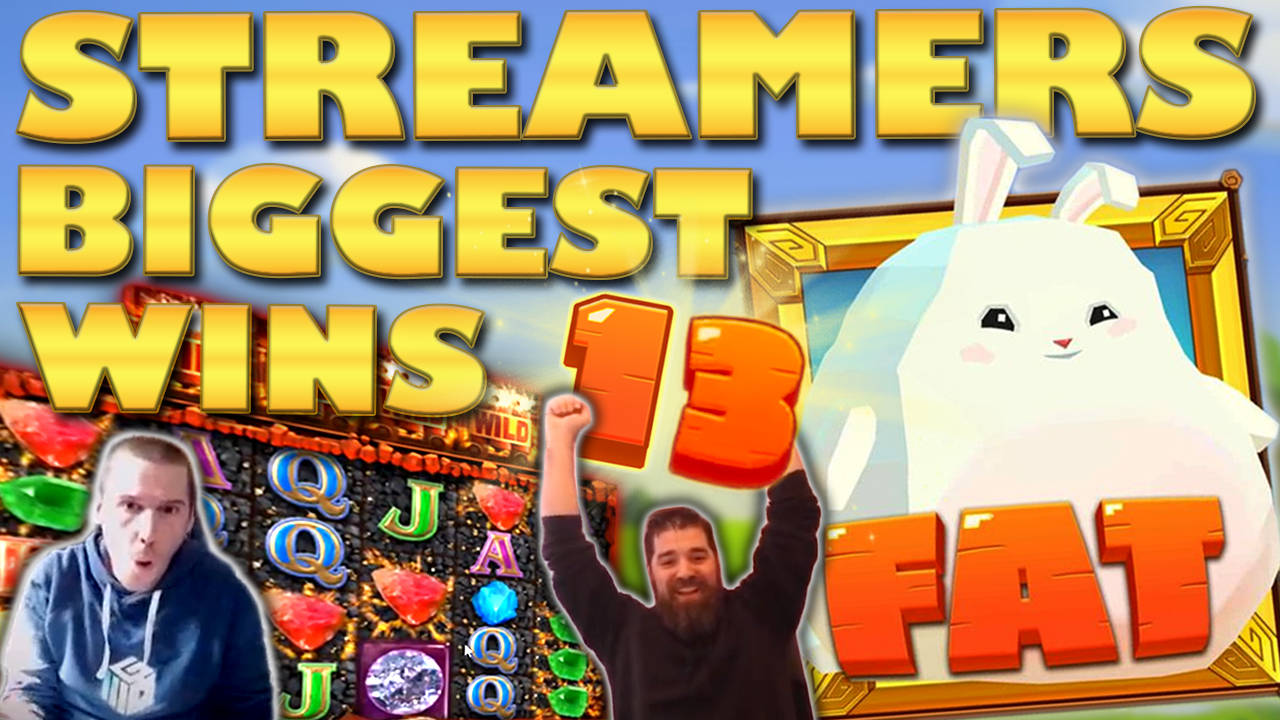 Casino Streamers Biggest Wins Compilation Video #13/2019
This is the first video compilation April 2019. Therefore we take a look at the luckiest slot streamers for the first days of this year. Today's Big Wins segment includes new releases, as well as, a number of classic slot machines. Moreover, we also have a bonus clip which you just can not miss.
Quick summary of the streamers biggest wins in this article:
Fruity Slots wins 1775x on Temple Treasure

Rex Borgersen hits 921x on Viking Clash

Jamjarboy lands 1121x on Book of Dead

NickSlots gets 707x on Millionaire

Slotspinner wins 508x on Mystic Secrets

Spintwix wins 1196x on Bonanza

Mikkapekka wins 1954x on Fat Rabbit
Casino Streamers Biggest Wins Video Montage
Fruity Slots & Millionaire
Megaways are taking the slot world by storm lately. Since Big Time Gaming shared the feature with other providers, looks like everyone is making mega ways games. One of the most popular ones is Temple Treasure. This newest Blueprint slots is available on Casino Heroes. Last week Fruity Slots got super lucky on the bonus buy with a 1775x the stake win. Moreover, Nickslots shows us that the Millionaire slot machine can actually pay. On a £5 bonus round with only 14 free spins, Nick does the impossible buy winning an epic £3532 in total.
Miikapekka & Rex Borgersen
Two of my favorite slot machines from Push Gaming are Fat Rabbit and Viking Clash. Hence seeing Rex's big win on Vikings Clash, last week, did not come as a big surprise. On the other hand Miikapekkas hit on the rabbit was a real shock. This was arguably the most talked about in of the week. – And for good reason. It does not happen every day that you get a full screen wild with a €25 bet. – Yup, that's what happened to Miika, and the reward was a monster win of almost €50k. Life changing money for most of us I bet.
Slotspinner & Jamjarboy
Now to two German slot streamers. First it's Jamjarboy that has been featured before on our compilations. This time the steamer was playing Book of Dead at Calzone casino. Here, after landing the bonus, he managed to get the explorer as the premium expanding symbol. Moreover, one lucky free spin resulted in 4 explorers landing on the screen. Thus a 1121x win.. In comparison, Slotspinner was playing a classic Novomatic machine when he got his share of the pie. – And it was quite a piece! Specifically a 508x the stake bonus on Mystic Secrets. This is a great game and it is nice to see casino streamers give it some love.
Last but not least is the extra clip of the Bandit. The Brit goes again on one if his usual rampages on the Reel King game. I don't know how he does it, but is certainly entertaining to watch those massive gambles. Tell us which win on Casino Streamers Biggest Wins – Week 13 of 2019 was your favorite. Moreover, share your thoughts in the comments. Also, make sure to check our other videos on CasinoGround's YouTube channel.
Share with friends on
Email