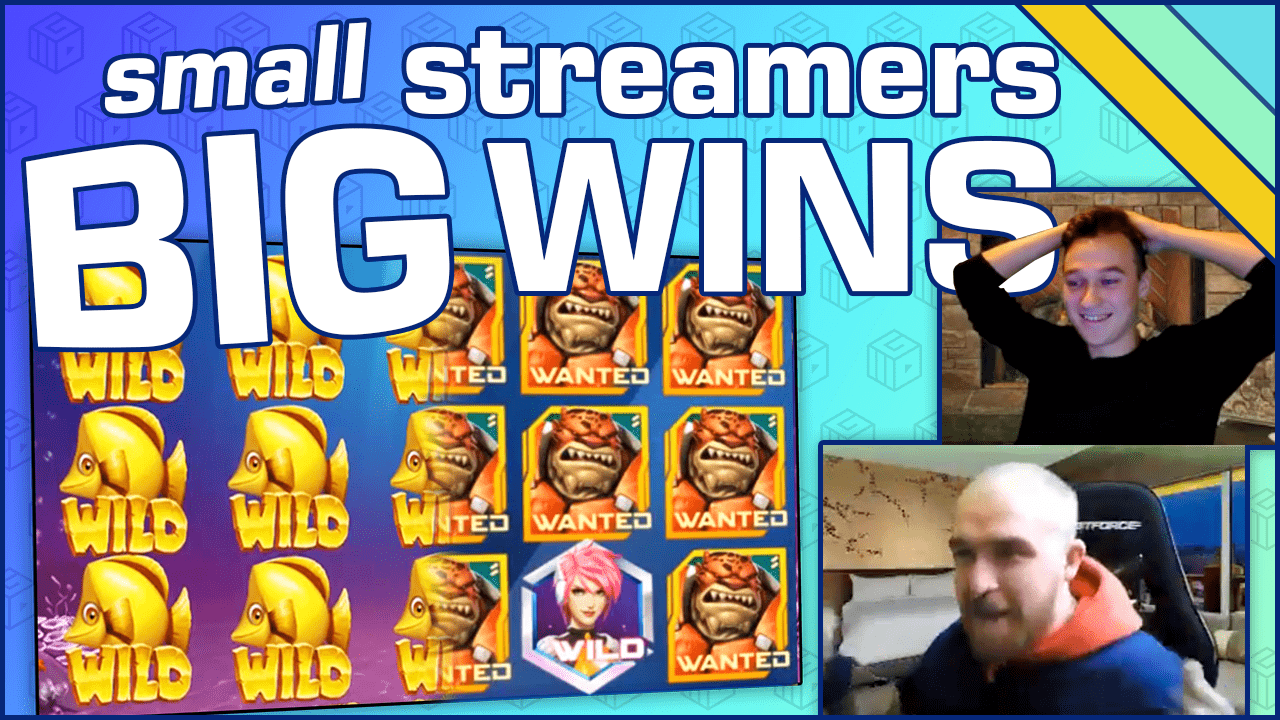 Up-and-coming Casino Streamers
Casino streaming is getting more popular, and almost every month there is at least a few new casino streamers. We have now a video compilation of big wins from the streamers, which you have maybe missed from the Casino section in twitch.
This video is a real treat with the big wins, and you might find some of these streamers someone who is worth a follow.
Riverico – Reactoonz
Riverico is really hyped up, as he gets the Gargantoon when the video starts. Before Gargantoon, he has still one more feature come, which is Alteration.
Riverico gets lucky with the Alteration, as he gets the best symbols out of it to the board, and he instantly sees what could happen as the board is filled with pink premium and green premium symbols. Gargantoon lands, and he hits 16 pinks! Reaction to this hit is unreal and we can hear him screaming '' WAS WAS WAS ''. We noticed that after the big Gargawild, 2×2 Garga was one away to hit 19 greens which would be 300x more, but this time 1000x win stays a dream. Total win of the Garga hit was €332,92 with 40 cent bet.
CasinoLand – Iron Girl
This clip starts with a complaint to the game ''you miss your shots idiot''. Meanwhile, Iron Girl slot thinks differently and starts to hit sticky wanted symbols.
Same time CasinoLands's voice sounds much different than before as he says ''oh wow''. Symbols keep coming, and first, he hits enough symbols to get the 3x multiplier. On the very next spin, he gets two more symbols, and the multiplier changes to 5x and the celebrating can start. With €1.60 bet, he doesn't know how much did he win, but in the end, it was a great €600 win.
OscarCasino – Golden Fish Tank
OscarCasino goes fishing in the Golden Fish Tank bonus game. He has 4 picks, as he used the 'extra bet' during the base game.
Oscar instantly picks a fish wild and waits for his viewers to shout numbers what to pick. His viewer finds him the stack of the exact wild what he picked earlier, and this means 99% of the time that the bonus will pay. Next pick is 2 random wilds every spin, and the last pick is one random wild with the same meaning. Six spins, with a huge number of wild symbols, means wildlines. The first 5 spins give a few wild lines here and there, but on the last spin, he gets a full screen of wilds which pays 200x. In total, the bonus paid with €1,75 bet 420x, great win!
Creditme7 – Book of Dead
Another Play'n go Slot with a great win! Creditme7 is looking for a comeback in Book of Dead as he has deposited €£750 in total and had only £29.00 balance left.
Three books land, and the bonus round begins. He gets premium Bird as the special symbol. First nine spins look horrible, as he only gets two birds twice and three birds once. Creditme7 almost gives up, until the last spin comes for the save! He lands five birds for the full screen and the happy times can begin! This is a must see big win celebration, we cannot describe it better, you just have to see it 😀
CasinoRockstar – JamminJars
The compilation ends with a huge hit in JamminJars. CR lands 3 scatter jars straight without any teasing, which means that there is no multiplier in the beginning.
One of the jars still hits few wins, so the jar is 3x before the official bonus starts. On the first 2 spins, jars are getting more multiplier, but the bonus is not still paying too much. Yet. On the third spin, another jar lands, and all of them gets more multiplier. Then somehow, he connects raspberries with three of the jars, and you can just guess the result. He gets insane 1100x win with a €2 bet. Unfortunately, he didn't hit in the bonus after any as big as that, but in total, the bonus paid 1413x.
Share with friends on
Email