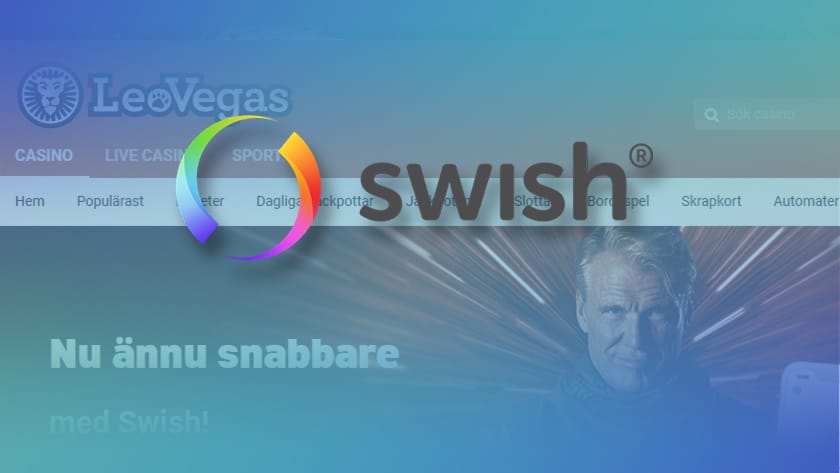 Great News For Swedes: Use Swish on Your Favourite Casino
As of January 1st 2019, the re-regulation of the Swedish gambling market has meant that licensed internet gambling providers have been able to extend the payment services their customers can use to deposit and withdraw from their sites. As such, market leading brand LeoVegas is now offering its Swedish customers the opportunity to use Swish, the country's most popular payment service. Swish started as a cooperation between six of the largest banks in Sweden and allows fast payments from customers' bank accounts.
LeoVegas is not alone in being effective in offering Swish deposits though; other huge brands like the kindred brands Igame, PlayOjo and Maria Casino all offer the instant deposit feature almost from the get-go of the new Swedish regulations.
Not only is Swish used by up to 6.7 million Swedes on a daily basis meaning that adoption of its service will immediately mark a significant strengthening of the LeoVegas offering but it is also expected to lead to considerably lower transaction costs in the Swedish market.
Swish Deposits Accepted From Today!
LeoVegas.com is launching the service as of 3rd January, and earlier today the GameTech company's Group CEO, Gustaf Hagman remarked:
"LeoVegas' goal is to offer the ultimate gaming experience for our customers, and we are now making this even better with the launch of Sweden's fastest deposit method via Swish. Faster than this, you cannot make your payments and we are living up to our epithet: 'lightning-fast deposits'. In addition, customers are securely identified via BankID. The fact that 63% of all Swedes use Swish every week shows how popular Swish is, and it is therefore extra exciting that LeoVegas is now offering the favourite way of making payments in Sweden. Our teams have worked intensively to be able to launch immediately after the turn of the year. That we are also lowering our transaction costs makes this a win-win arrangement and exemplifies the new opportunities for LeoVegas in the Swedish market,"
Anna-Lena Wretman, CEO of Getswish AB, the company that owns Swish, commented that:
"Today Swish has 6.7 million users and 180,000 connected businesses. We are super pleased with our continued growth and that Swish is now being offered as a payment method on a growing number of platforms,"
How do you like them apples? – Share your thoughts on the new regulations and deposit method with your fellow punters in our forums
Share with friends on
Email