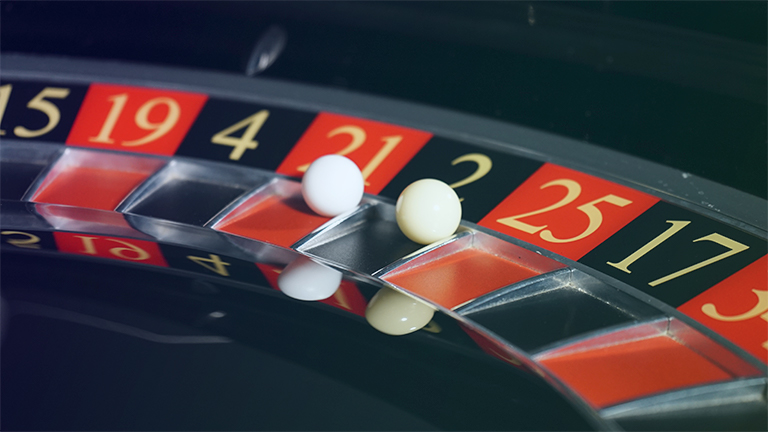 Some Balls are Bigger than Others: Teflon And Ivorene Roulette Balls
Roulette, one of the most popular table games out there, is becoming increasingly popular day by day. May it be at land-based casinos or online casinos, you will always find the Roulette table busy and full of action. The smell and feel of the tables, the excitement of the wheel spinning and the heart-throbbing moment when the ball is bouncing.
These days, online casinos as well have adapted using real roulette tables that can be seen at land-based casinos and hence, use real roulette balls for utmost fairness. If you pay close attention, you might notice that the balls might bounce or act differently when they hit the wheel. Many players assume to think the ball is tampered with and somethings wrong but we are here to tell you, dear players, there are different Roulette Balls that look, act, weigh and feel different than others.
The various roulette ball sizes are 3/8 inch, 7/16 inch, 1/2 inch, 5/8 inch, and 3/4 inch however, casinos today mainly use 5/8 inch or 3/4 inch balls. There is no reasoning as to why casinos opt for different roulette balls. There is also no hard and fast rule that a particular roulette ball is less fair than the other. There are two primary roulette balls that are used majorly across the globe, both have been looked at thoroughly and approved by the various gaming commissions and regulatory authorities, so you have nothing to worry about.
The Materials used in Roulette Balls
Primarily, two types of materials are used to make Roulette balls:
Ivorine Balls
Some of the earliest roulette balls were made of Ivory. But they were prone to wear and tear after only 100 spins and hence, Ivorine, a substitute of Ivory, started being used everywhere. They are slightly pale-ish yellow in color. The Ivorine balls tend to be significantly bouncier than that made of Teflon, and emit a high pitched "ping" sound, upon hitting the wheel. Though ivorine balls are bouncie, they are manufactured with the utmost precision, more than other materials.
Teflon Balls
Teflon balls are cream-ish white in colour. They tend to have a significantly lesser bounce, and many gamblers prefer these, due to the fact the balls bounce seem less volatile.
Comparison: Ivorine vs Teflon
Ivorine balls are bouncier
Teflon balls are quieter compared to Ivorine, which emit a high pitched "ping" sound upon hitting a pocket.
Ivorine balls are made with more precision than to Teflon.
A Teflon ball is likely to be switched out more often than an Ivorene ball.
From The Dealer's Point of View
Our friends over at Authentic Gaming have used both Ivorine and Teflon – with more use of the Teflon balls overall. From a dealer's point of view – the Ivorine balls are easier to spin; making far more revolutions with the same amount of force than a spin performed with a Teflon ball. Ivorine balls also have a smoother surface and therefore the friction between the ball track and the ball is lesser. Additionally, the Teflon is noticeably heavier – and therefore harder to make a spin with a high amount of revolutions – but it is good for practicing a top-quality spin technique with. It also depends on the material of the wheel – for example, Blaze Roulette (Authentic Gaming) use a Teflon ball with a Saturn (by John Huxley) wheel – the Teflon ball and the Saturn wheel work very well together; making a very smooth spin. Due to the fact that the Teflon ball is heavier – it lands quicker in the wheel. This means that overall you get slightly quicker rounds; more rounds means more chances for the player to place their bets, rather than waiting for those few extra seconds for an ivorine ball to land.
Check out Authentic's Blaze Roulette and see for yourself at LeoVegas
Conclusion
In conclusion, Ivorine balls will be found in casinos much more often than Teflon balls simply because they are made with better precision and quality. Many players, however, specifically go to certain casinos because they use Teflon balls.. This wouldn't make a difference to a professional because determining the type and material of the ball, is not enough to beat the wheel. If you ask us which ball has the best chance of winning, we would say none. There is no way to beat the wheel, just by determining the type of ball being used. We recommend soaking some general knowledge in and having fun at the roulette table.
Share with friends on
Email