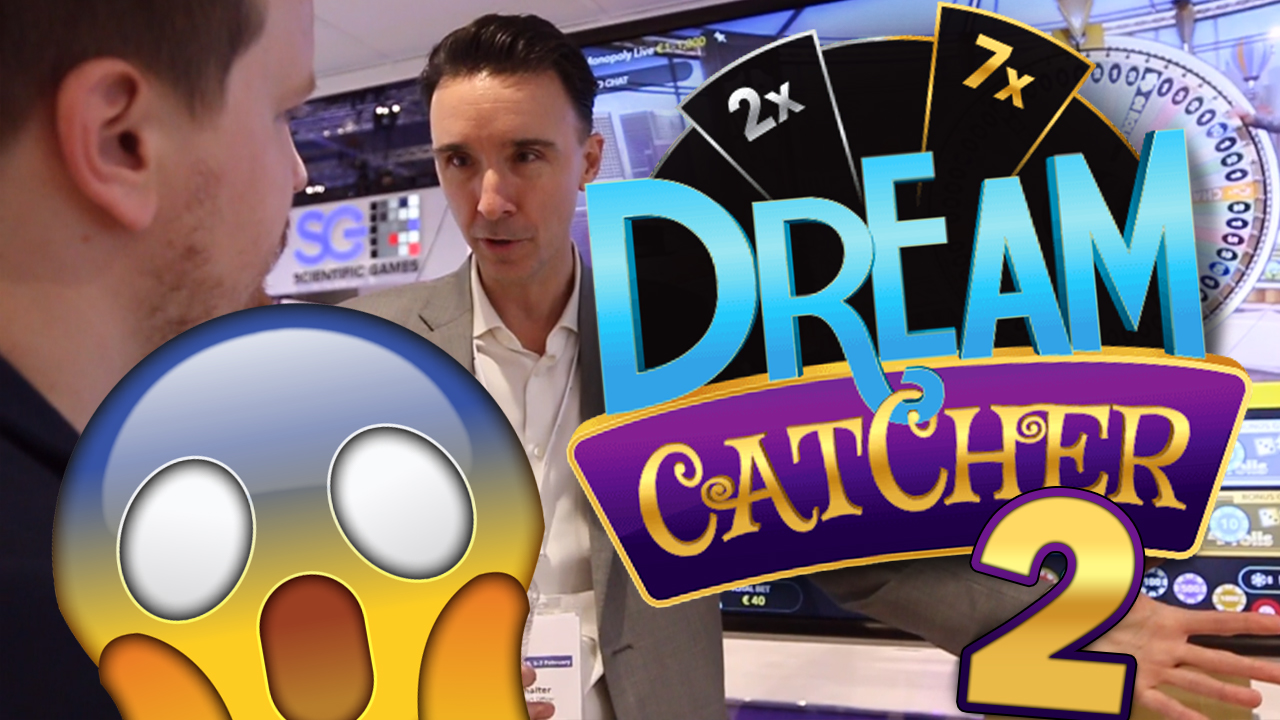 New Dream Catcher Game Coming Soon
Brace yourselves, Dream Catcher 2 Monopoly is coming. The ICE conference in London was filled with game releases and exciting news, but Dream Catcher 2 Monopoly really got our attention. Questions like how can one make another version of such simple and popular game might be floating around your head. Evolution is trying to make sure that these questions won't pop up again after we get a proper look at the game and mechanics.
After the first look via LetsGiveItASpin's vlog on YouTube, we are sure that the Monopoly version of Dream Catcher is going to be a hit. For the first time, we'll be able to see a live casino game with a bonus feature, confirming Evolution's position as the leading live Casino Game provider in the biz right now.
Update, 15th April 2019: The game was launched in all casinos on April 11th, 2019. Check out how a player pool won over 1.000.000 on Monopoly Live only two days after the launch
Details of the Dream Catcher 2: Monopoly game
Both, Dream Catcher and Dream Catcher 2: Monopoly versions have 54 sectors. In the new one, however there are six special sectors:
Four bonus feature triggers
Two chance sectors
You might wonder, -"where did the multipliers go?". Here's where the chance sectors comes into play. Like in the original Monopoly game, the chance sectors can be anything. The Chance sectors are wild, and can be anything from a nice cash prize, to a multiplier which can be up to 10x. To get to the bonus feature and some winnings, you need to have a bet on number 5 or 40. Bonus starts with two or four dice rolls , and like in every Monopoly game, doubles give you an extra roll.
In the bonus game, you want to hit houses and hotels to multiply your wager with the number displayed. On the other hand, you really want to avoid taxes and jail so the bonus round continues. Fun Fact: The bonus feature can be unlimited if you roll doubles throw after throw. That said, the max win is capped at €500,000. RTP of the original Dream Catcher is 90,57% to 96,58% but since in the Dream Catcher 2: Monopoly there are 6 special sections instead of 4, it means that 2 numbers have been taken away, which mean there is lower chance to hit on your number. Stay tuned as we will follow-up with more insights as soon as we get it fresh off the press.
Share with friends on
Email