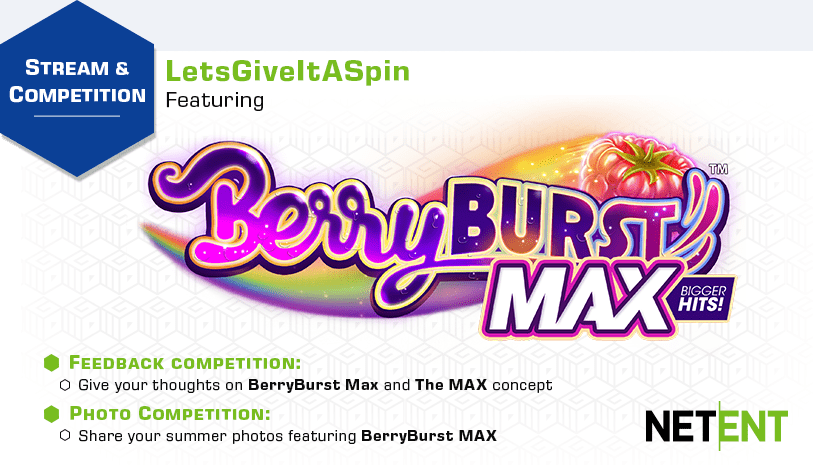 New NetEnt Game Concept and Raffle + Competition
We're gathering up the masses, as we have been able to sort you guys out with a real money sneak peak of this latest addition to Netents ever growing video slot arsenal.
Therefore, book the night to Thursday the 16th! We're opening the doors for our community here at CasinoGrounds and Letsgiveitaspins viewers to check out this game with 20 free-spins to boot!
Letsgiveitaspin will share the link during his stream on launch day. We will follow-up the day after with a link in this forum thread.
Join the stream and ask questions directly to one of Netent's representatives.
Anyone registered at LeoVegas through CasinoGrounds or Letsgiveitaspin will receive 20x free-spins to try out the game. Not registered at LeoVegas through CG? Remember to OPT-IN in the forum thread to receive your free-spins! Please note, to claim your free spins you will have to be active (made a deposit the last 30 days) player at LeoVegas.
We will be updating our OPT-ins daily, with the last day being Friday, 17th of August, at 11:59 AM CEST. *
We are not just handing out free spins though.
Three ways for you to enjoy a nice prize over the next few days! That's not all, but we also have a raffle available for all contributions!
Find the forum thread where all the action takes place here.
Photo(shop) Competition:
Post your best summer photo showcasing the new game.
This slot is all about the summer, fun and fruity cocktails BURSTing with flavour. Out and about enjoying the good weather while you are playing? Take a photo of this game featured in a summerly way. (Photoshoppers feel free to make some fun meme-like images with one of our streamers as well)
Prize: The three Best submission will receive a prize of €100 bonus funds on LeoVegas.
Feedback Competition:
Netent would love to hear your thoughts. Now is your chance to give this mammoth of a game developer your feedback on their new game (for a prize of course).
Give us your feedback on:
The Game
This is the very first game from Netent which embodies the new MAX mechanics. – With burst in the name, one can only guess where some of the inspiration was taken from.
Give us your honest opinion, and Netent will help us out with choosing the best suggestions!
MAX concept:
What games would you like to see with MAX mechanics in the future?
Want to see higher volatility in your favourite classic? Now's your chance to get your voice heard!
Maybe you'll see your favourite slot remade with the MAX mechanics in the near future?
Prizes:
Berry Burst Review Prize: €250* Bonus Funds on LeoVegas
Max Concept: €250* Bonus Funds on LeoVegas
Raffle: 4x €50 bonus fund prizes for every submitted feedback*.
*Terms:
Free Spins Package:

To be eligible for free-spins you will have to have made a Real Money Deposit the last 30 days at LeoVegas.
Opt-ins

Opt-in Before 11:59 AM CEST on August the 15th to receive your free-spins on launch day.
Anyone Opting-in after 15th of August 11:59 CEST will receive their free-spins within 24 hours

Image/Photo Competition:

There are no restrictions to the number of images that can be submitted, however;
All prizes come with a 10x wagering requirement
All winners will be selected by Netent.

Feedback Promotion:

There are no restrictions to how much feedback that can be submitted, however;
Raffle: only one entry per member will be added to the 'Feedback Raffle'.
Raffle: Winners of the raffle will be published in our forum.
All prizes come with a 10x wagering requirement
All Winners will be selected by CasinoGrounds Staff, with the help from Netent.
Share with friends on
Email