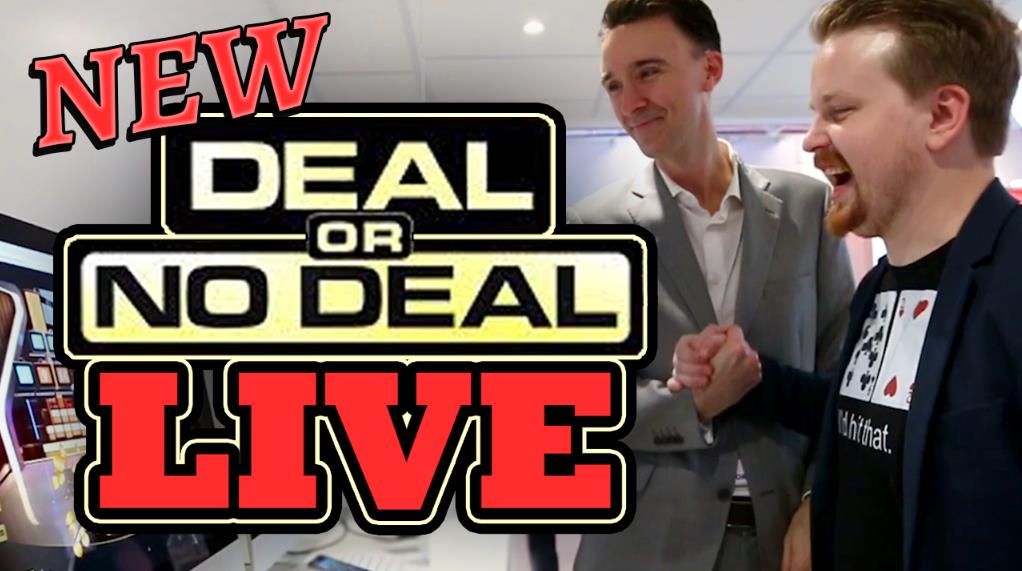 Deal Or No Deal Live Casino Announced : Game Show Classic Now for everyone
Deal or No Deal is a TV Game show known all over the world. This show has a such simple format, but the excitement is tangible through the TV, so no wonder why it has become world famous game. Now Evolution Gaming has stepped up and got rights to make a Live Casino game based on this TV show. You can expect the game in your favourite casino May 2019. Creating games based on game shows has become very popular lately. Not long ago, we could read about Big Time Gaming's Release "Who Wants to be a Millionaire" for example. Evolution is taking the concept even further, now introducing a game show based online game with an actual host and studio.
First Video Footage of Deal Or No Deal By LetsGiveItASpin
Our top man, LetsGiveItASpin got his hands on this new game at ICE London 2019 together with Todd, who is one of the creators of this new game. After the first look, the bonus round seems exactly the same as the TV show, banker making offers, and in the end of the round, you can choose, if you want to keep the same case which you started with, or change it to other one, which is standing on the stage. As in the original TV Show, the offer can get bigger or smaller after three or four cases, and the offer amount depends on the cases, which are left. As an example, if you still have 3 of the biggest cases left, the offer should be a decent one, and you might take the cash out option.
If you get too greedy, it might backfire big time. Before all this, you need to qualify for the bonus round by locking three gold symbols on a specific section. After qualifying, you can top up your cash prizes with your original bet size. You can skip the top up, and wait for the bonus game, or get a higher reward. If you have €10 bet, every top up cost €10 per spin. On the final Live Casino version, you have a chance to top up any case prize you want, since the prizes are going up from €0.01. That is a prize you never want to see in this game. The twist in this game is, that as soon as you qualify, you are guaranteed at least a small win.
Share with friends on
Email