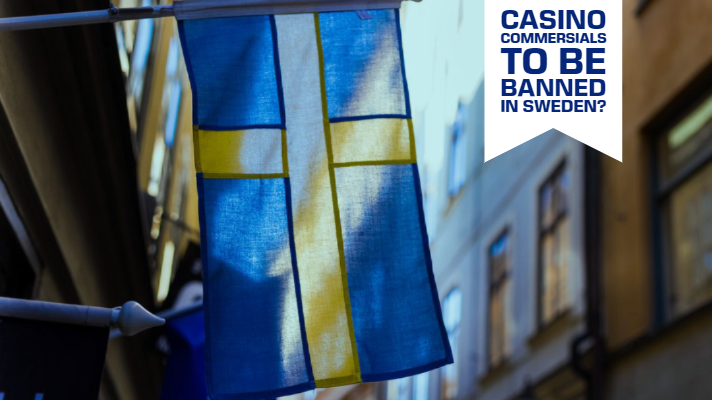 Sweden to BAN TV and Radio Marketing?
Last week, the Swedish government and the Minister of Civil Affairs, Ardalan Shekarabi (S), announced that they would greatly limit the advertising of the games. An inquiry has been appointed and Shekarabi announced on Wednesday that it is open to all proposals, including the possibility of a total ban.'
"- My message is simple: The situation with game advertising is not sustainable. We have to severely limit the game advertising" said Minister of Justice Ardalan Shekarabi in an interview with the SVT Culture News earlier last week."
Ardalan's comment comes in correlation with a statement from the Swedish government who wants to investigate more restrictions on the advertising of the games, introducing similar restrictions as for alcohol advertising or even a total ban. But stricter legislation will undoubtedly have consequences for local media companies' advertising revenue.
In 2018, the gaming companies placed just over SEK 7.3 billion (just short of €700m) on advertising according to a survey from Kantar Sifo. That's close to twice the amount spent on advertisement in 2017.
We can break down the investments into three main Categories:
SEK 4 billion, went to TV advertising.
Just over 600 million went to advertising on radio.
461 million went to advertise in the daily press, where the evening newspapers account for the largest share.
Important that media companies help
Malin Häger, Sales Director for TV4 Broadcasting, is cautious about the Government's initiative.
"This was expected. We look forward to making it a better environment. Things need to be done", she tells SVT, and continues:
"- The approach to this challenge is the difference between the tv-channels. We have chosen a restrictive attitude from the beginning. When it comes to restraint, it is important that we media companies also help." Turning to the wording
But Expressen's editor-in-chief, Thomas Mattsson, is critical. In an e-mail to the SVT Cultural News, he writes that he addresses the Minister's selection of words on the issue.
"I see formulations such as "severely limiting" or "banning" as completely different messages. We have business freedom in Sweden and the constitutional media publish journalism and commercial messages within the framework of the Press Freedom Regulation and the Freedom of Expression Act, he writes and continues:
"The advertisers now involved are all reviewed by the Gaming Inspectorate and licensed by the state, their businesses are legal. The largest player is Svenska Spel, whos the biggest investor of them all"
Share with friends on
Email