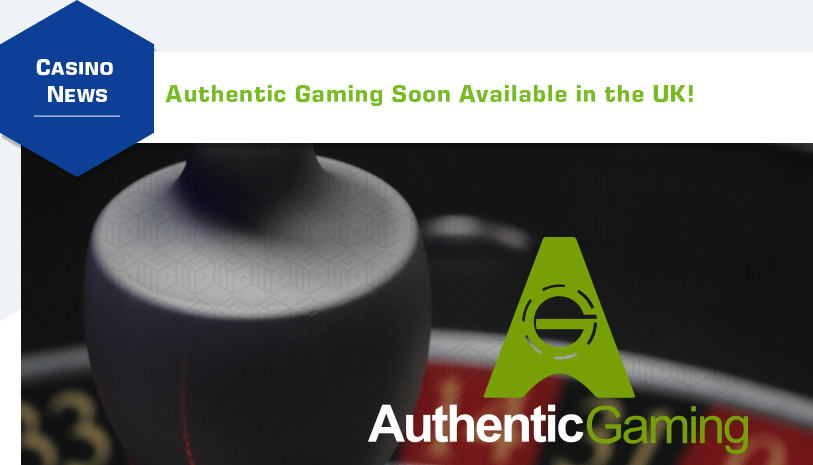 Authentic Gaming UK Launch: The Moment UK Live Casino Fans Have Been Waiting For
Do you remember we sent Letsgiveitaspin to the US to try out Authentic Gamings first ever cross Atlantic live stream? Well, if you're from the UK, you probably don't. But fear not! Authentic Gaming's UK launch is just around the corner! Up until now, our English friends have not been able to enjoy an Authentic Gaming experience due to the local regulations in the UK.
We're happy to announce the day is soon upon us! Authentic Gaming has been working double time to acquire a licence under the UKGC and we can expect to see them in most serious online casinos operating in the UK very soon.
Authentic Gaming? Tell me more!
Authentic gaming is an online live casino game provider, which specialize in creating an authentic as possible gaming experience for you. This is achieved by renting an actual table at an actual casino where actual players play. This way, you will be taken to the casino in real time, creating the most genuine casino experience available today! – That is the intention at least. Do they make it? We'll leave that up to you to decide.
Where and when can I play?
Authentic Gaming UK launch date: To be announced! (Although we have on good authority it will happen within a few days).
For the rest of us, with the exception of some closed licences, we can already try out the Authentic Gaming Tables at most casinos. If you are looking for a new place to play, we would recommend Unibet and Mr Green.
New Authentic Gaming Mobile Platform
We've been lucky enough to get a sneak peek at Authentic Gaming's new mobile platform which was released last week. The first impressions here are very good! Finally, we can play a roulette table game on mobile where the design and user experience actually makes sense. – It's quite innovative though, so if you are used to the old 14 steps to any actions modes we find other places, you will probably have a slight learning curve before everything makes sense.
Share with friends on
Email