Dear CasinoGrounds Community: Thank you! 100k Forum Posts Milestone Reached Today
Thursday, October 24th 2019 marks the day when we breached the 100.000 forum posts milestone.
Dear CasinoGrounds community – thank you.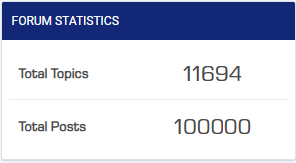 A Trip Down Memory Lane: Some of The Most Viewed Topics Since 2016
Here are a few picks of our most viewed topics from throughout the different sections of our forum.
Join the CasinoGrounds forum today!
Forum
Share with friends on
Email