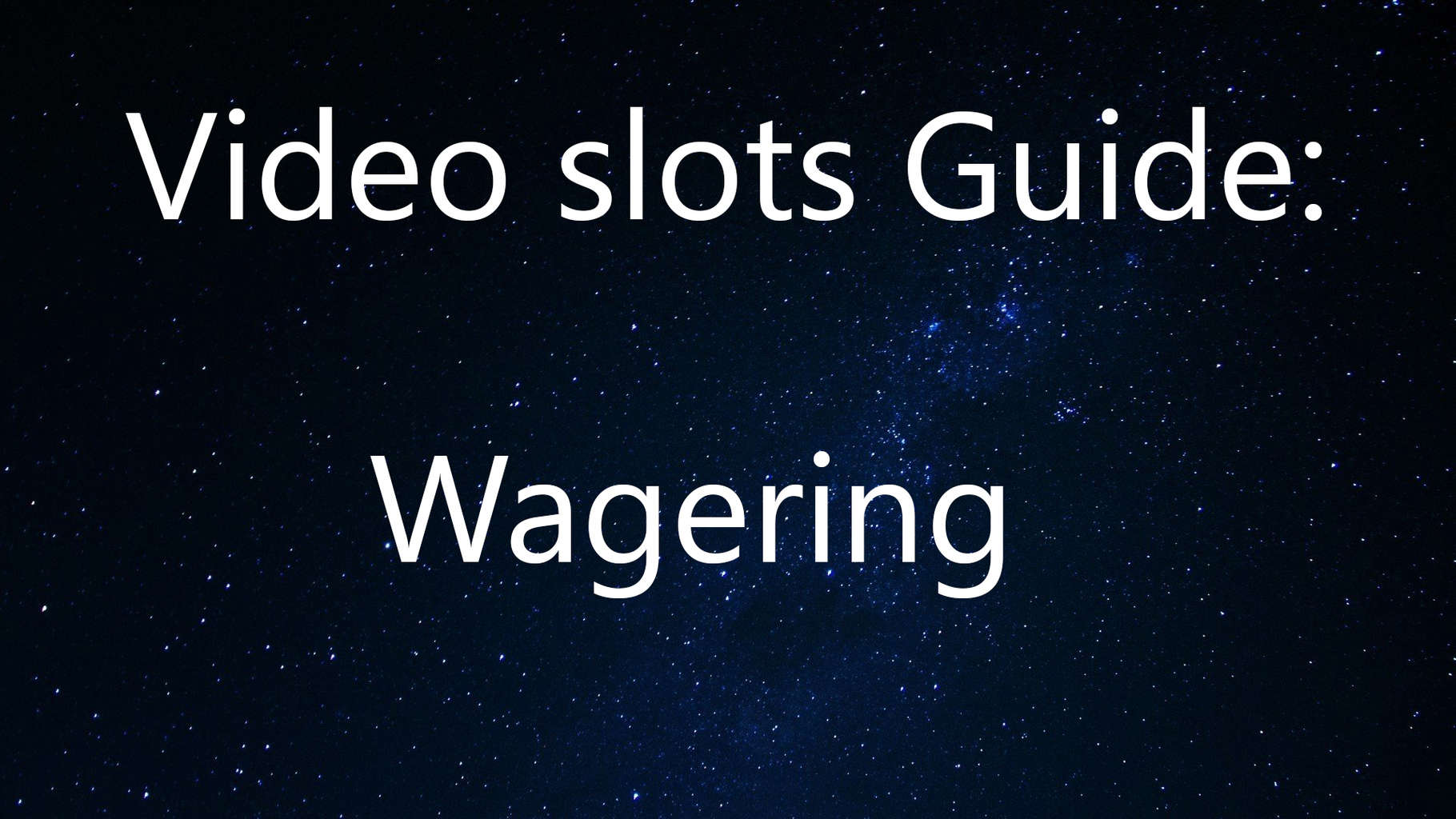 Video slots guide: Wagering.
In this new addition to our articles under the online casino guide section, we'll teach you about videoslots wagering.
What is it exactly, and how does it work? Why does it exist, and can I eat it? All these questions about wagering and more, will be covered in this video slots guide.
What is Wagering?
If you receive bonus money from a casino, there is usually wagering attached to it. Wagering makes sure that you play with the money, before withdrawing it. If it wasn't for wagering, you could just deposit money, receive bonus money, and withdraw it all.
Wagering exists for a couple of reasons.
It allows casinos to give you something extra, as a thank you or (welcome) gift.
It let's you play longer/more.
It protects the casino.
It allows you to play higher bets.
How does wagering work?
Say you have a $100,- bonus, with a 20x wagering. This means you have to play the $100,- around for 20 times before it becomes withdrawable. You need to play $100 x 20 = $2000,- worth in spins. If you are playing $1,- per spin, you need to spin 2000 times.
If you have a $200 bonus, with 35x wagering tied to it, the sum becomes: $200 x 35 = $7000,-. You now need to play $7000,- around, which would be 7000 spins on $1,-.
Once you've completed or finished the wagering, the bonus balance you have left becomes normal balance. Depending on the terms, you can withdraw all of it, or a portion. You can also continue playing with it. For detailed explanation, check this video:
---
Common rules for wagering.
Bonus money and its wagering, are usually tied to rules. Please read the terms and conditions of your casino carefully! Here are some common rules:
Certain slots are excluded, or contribute less to wagering.
Table games like Blackjack or Roulette add less to your wagering, or not at all.
You cannot do low risk bets, like betting on black and red at roulette.
There's a max stake per spin/bet.
Playing jackpot slots (progressive) is not allowed.
Which slots to wager on?
This depends on the following question: Do you want to secure a cashout, or do you want to "go big or go home"? If you want to secure a cashout (note: it's never certain); high rtp, low volatile slots are the way to go. Spin for no more than a hundredth of your balance per spin. Net Entertainment and Quickspin slots are usually good for this playstyle.
Want to go big or go home? Get yourself a high volatile slot and go for it! We wouldn't recommend to do $5,- spins on a $100,- balance, but in the end, you're the boss 😉 Wms and Novomatic slots are usually good for this playstyle.
---
Looking for a great casino to try out video slots? We recommend LeoVegas' Slot pages for both testing real money and free to play.
ps: Winning fills our hearts with joy, but wagering does not fill the stomach. If you're going for a grind, don't forget to bring snacks! 😀
Share with friends on
Email