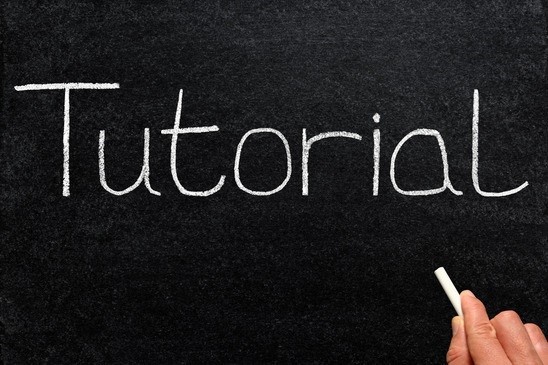 CG Tutorial: Win lines, coinvalue and betlevel explained
Hey guys, after receiving quite a few questions about Winlines, Coin value and Bet-level, we decided to make a tutorial about it, adding even more content to our online casino guide section Imagine playing Roulette, and you ONLY play 1 number at a time. You're now playing 1 line.
You're betting with $1 chips. Your Coin value is now $1.

You are putting 3 chips on your number. Your Bet level is now 3.

Your total bet per spin is $3.
(Win)lines = How many ways you can win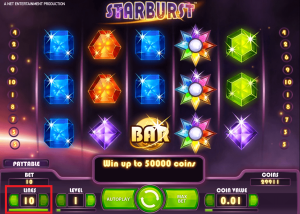 For example. If you are playing one line, the only way to get a winning spin is if you have 3 of the same symbols from left to right, on the middle horizontal line. (some slots, like Victorius, will offer a win on two symbols)
If you're playing a 243-way slot, Like Immortal Romance or Thunderstruck II, you win whenever the same symbols occur on the reels from left to right.
Usually, the win lines go from left to right. Certain slots like Starburst, Lucky Angler or Monkey King offer win lines that go both ways.
Coin value = how much you bet per line
Let's take Starburst (because deep down inside we all love that slot). Starburst has 10 lines on which you can win. If you bet the minimum here, your betlevel is 1 and your coinvalue is $0.01. Your bet is now $0.10.
10 Lines x 1 x $0.01 = $0.10
If you raise your Coin value to $0.02, your bet becomes $0.20 per spin.
10 lines x 1 x $0.02 = $0.20.
Raise your Coin value to $0.05, and your bet is now $0.50 per spin.
10 lines x 1 x $0.05 = $0.50.
Increasing Coin value gives you bigger raises. For example, on Starburst your bets per raise are $0.10, $0.20, $0.50, $1.-, $2.-, $5.- and $10.-.
Bet level = amount of coins per line
Increasing Betlevel gives you smaller raises. With Coin value $0.01 on Starburst, if you raise your Betlevel by one each time, your bets would be:
$0.10, $0.20, $0.30, $0.40, $0.50, $0.60, $0.70, $0.80, $0.90 on bet level 9, and on the maximum bet level of 10, your bet would be $1.-
You're playing Coin value $1.- and you raise to bet level 4.

10 lines x 4 x $1.- = $40.-
In theory, changing your Coin value or Betlevel does NOT change your chance of winning. In other words; Changes in Coin value or Betlevel do NOT affect RTP. Changing the number of lines DOES affect RTP, and usually negatively. Do not lower the number of lines, unless you're an advanced spinner playing with a strategy.
However, if you do believe that raising coin-value or bet level does change your chance of winning. For example, playing on lucky bet level number 7, make sure to check out more of how Skylined87 likes to call them: Tinfoil hat theories :D