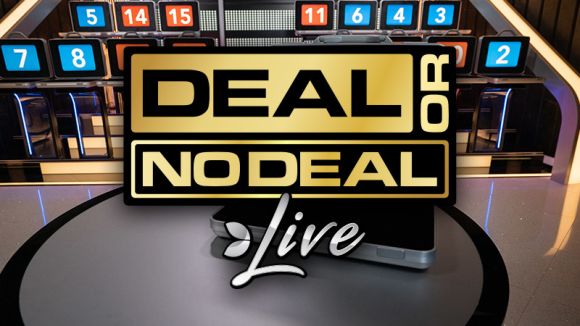 Deal or No Deal from Evolution gaming is based on the popular game show with the same name first seen in Australia back in 2003. Evolution has made it possible for us to take part with their very own studio enabling an unlimited number of players to join the fun.
How to Play Evolution Deal or No Deal
The game is split up in several rounds.
The initial round players spin a three-reel bank vault to qualify. During the round, players add a multiplier between 75x - 500x to the biggest prized briefcase.
During the second round, players are able to further add multipliers to one or more of the 16 briefcases available to them. You can top-up the briefcases with anything between 5x-50x your bet!
Round three: The Main round
When the initial two rounds are over, you are taken to the live game show. Here you'll be presented with a host, and 16 briefcases waiting. The objective? Predict if the amount of money in the remaining briefcases are higher than the banker's offer. Some briefcases open and their numbers are revealed. After each round of briefcases being opened, the dealer (or banker) offers players a cash amount for what might be in the player's briefcase. Will you take the deal?
Community Big Wins