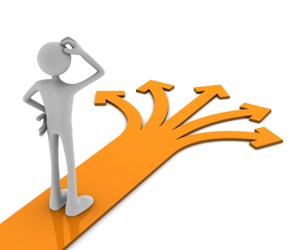 A few tips for new casino slots players
In this online casino guide, we'll cover a few quick and simple tips about online slots for new players. When it comes to slot machines, there are several factors to consider before you start playing. Hopefully, this guide will provide the insight you need to pick the right slot machines for your play style.
Game Rules
Every slot machine is required to have Game Rules. These rules provide you with the number of lines a slot has and how the winning combinations occur. It also informs you on which the best paying symbols and the RTP (Return To Player) are. It's always a good thing to read the game rules before you decide to play a slot machine as it provides you with valuable information.
Volatility
In our Slot RTP list we have taken time to provide you with information about volatility on most of the played slots. Volatility basically means the following:
If game pays frequently in smaller wins, it's called low volatility or a low variance slot

If game pays less frequently but produces bigger wins, it's called high volatility or a high volatile slot
This is key information when it comes to playing slots as it helps you with your decisions on how small/big you should bet. It is recommended that if you are more into high volatile slots you really should not chase bonuses or features on them as they might end up clearing your gambling balance. Examples of high volatile games are Fruit Warp, Raging Rhino, Montezuma, The Wish Master. Examples of low volatile games are Second Strike, Starburst, Hidden Valley.
Also, take into consideration that many slot providers are considered to create specific volatile machines, for example:
WMS (Williams Interactive, now known as Scientific Games Interactive) produces high volatile slot machines. There are also some low volatile such as Viking Vanguard, Sea Of Tranquility, Nemo's Voyage.

NetEnt (Net Entertainment). Well known for their range of low-variance to high-variance slots such as Starburst (low volatility) or Dead Or Alive (high volatility, one of the highest in the market)

Quickspin is known for producing only low-volatile machines. Their "big win" animations pop-up for a 10x your bet size win.

Novomatic is known for VERY high volatility slots. It can go through your balance without ever giving a bonus, something which happens quite frequently.
Deciding if you Should Play Small or High Stakes?
With the information provided above, we are sure it will be easier for you to pick the right game for you using our RTP slot list.
For our first time players we recommend that you have a set gambling budget, a budget you should use throughout the week or month. In addition, try to stick to lower variance slots and bets as you're more likely to win there.
However, if your gambling budget is big then you can have a taste of some higher variance slots. The ones we mentioned earlier, you can easily check up on Youtube what massive wins they can produce. However let's not forget to mention that even if you're a low-roller you can give it a go at those slot machines, so try your luck as they can be really rewarding.
Jackpot Slots
Keep in mind that certain percentage of slot machine RTP (return to player) is being cut in order to keep raising the jackpot value in these games. This puts you at a disadvantage as you may experience high volatility in this kind of games. Also, the odds of you hitting the jackpot are pretty slim, but if you come at the right day and right time you might just get it. And for comparison it's more likely that you will get hit by a lightning than hitting a jackpot, especially if it is "Mega" or "Major". So don't ever chase jackpots, it's not worth it. Rather give it 50-100 spins from time to time just in case you are feeling lucky.
Setting Limits & Responsible Gambling
When you start to play in a casino it is really important that you shouldn't use slot machines as a sort of expected income. Even if you can win over very long stretches, you're always at a disadvantage against the casino. That's why you need to set:
Depositing limits (all casinos on CasinoGrounds offer this)

Have a gambling budget and stick to it
Self-control (this one is really important if you don't wish to end up being broke or in debts)

Don't EVER chase losses
Gambling problems
Be aware that gambling can be highly addictive. Slots are designed to give you the feeling of reward, excitement and much more. It affects the psychology of a person to a large extent. Research suggests that certain parts of the brain is being stimulated and produces similar feelings to those who use cocaine. Gambling problems are a serious matter and should be taken as such. That's also the reason why casinos advertise the "when fun stops, STOP" slogan. If you choose to ignore all the warnings about gambling addictions, you can be sure that it will destroy relationships, families and will probably end up with you being in debt and alone with a lot of worries. If you feel like you developed a gambling problem, you are more than welcome to post about your problems in our forums where fellow gamblers will help you get back to the right track.
Additional tips
When you're playing a slot machine, most players have a feeling if a slot machine is "cold" or "hot". If you feel like it's not giving you anything, don't chase the bonus or feature. Switch immediately as it can tank your balance quite fast in that chase.
If you feel the slot machine is constantly giving you some wins, have some fun and raise the stakes a bit. Try to push your luck a bit further hitting bigger on raised stakes.
However, keep in mind that all slot machines use RNG (random number generator). This means that every time you hit the "spin" button, it will generate a random independent result. This is the most important part of slot machines that you have to keep in mind!